My favorite season is upon us and it's not only because the weather is starting to cool down and leaves are changing, it's because FALL ITEMS are here at Trader Joe's!
Most stores will have a special section with all their best seasonal items or new products.
If you want to get in the fall mood with me, here are some of the best products to welcome in the new season.
Pumpkin bread and muffin mix – since pumpkin bread is a seasonal staple. (Tip: Try using applesauce instead of oil like my pumpkin bread recipe.)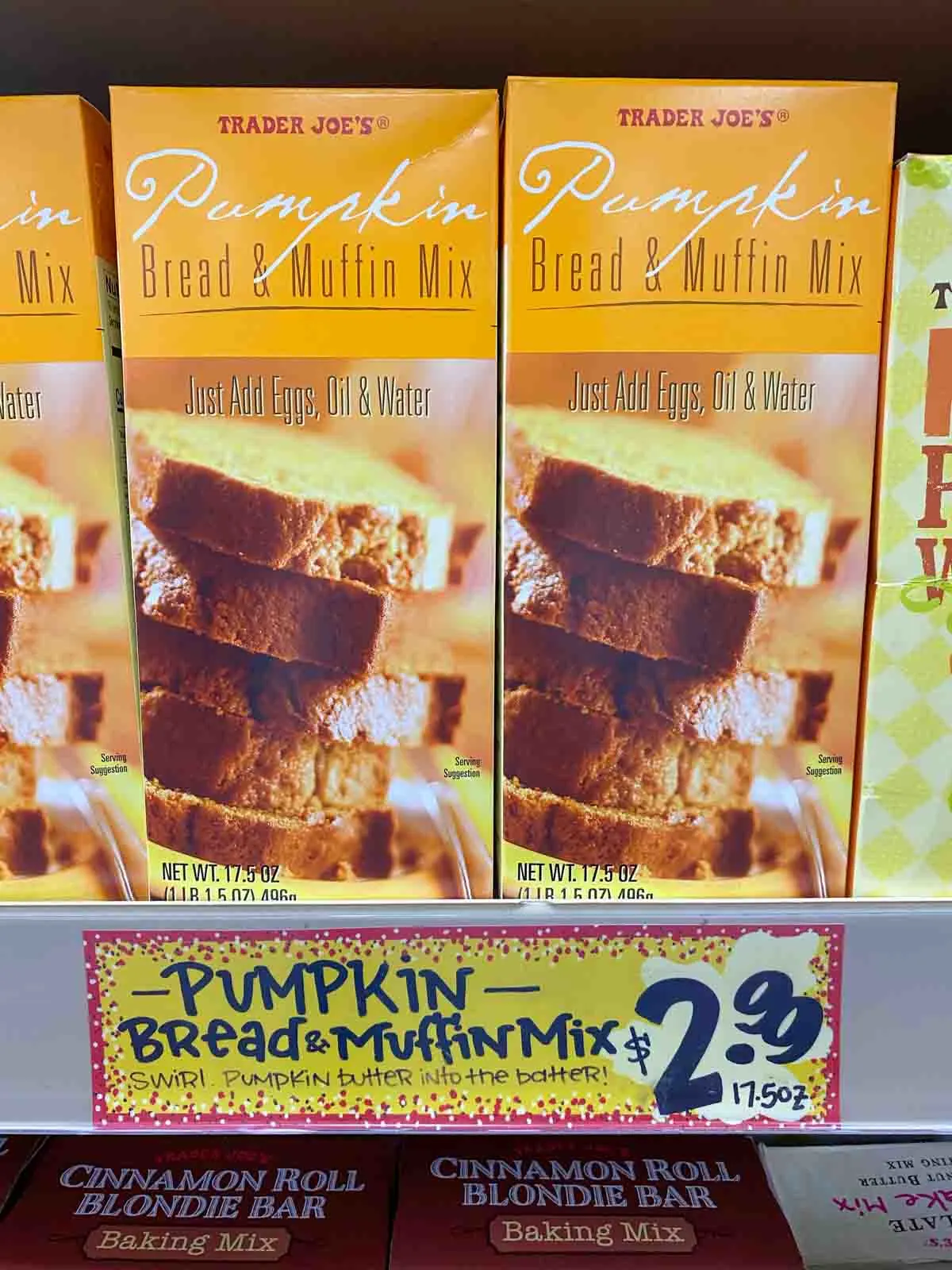 Tortilla chips shaped like leaves?! Sign me up.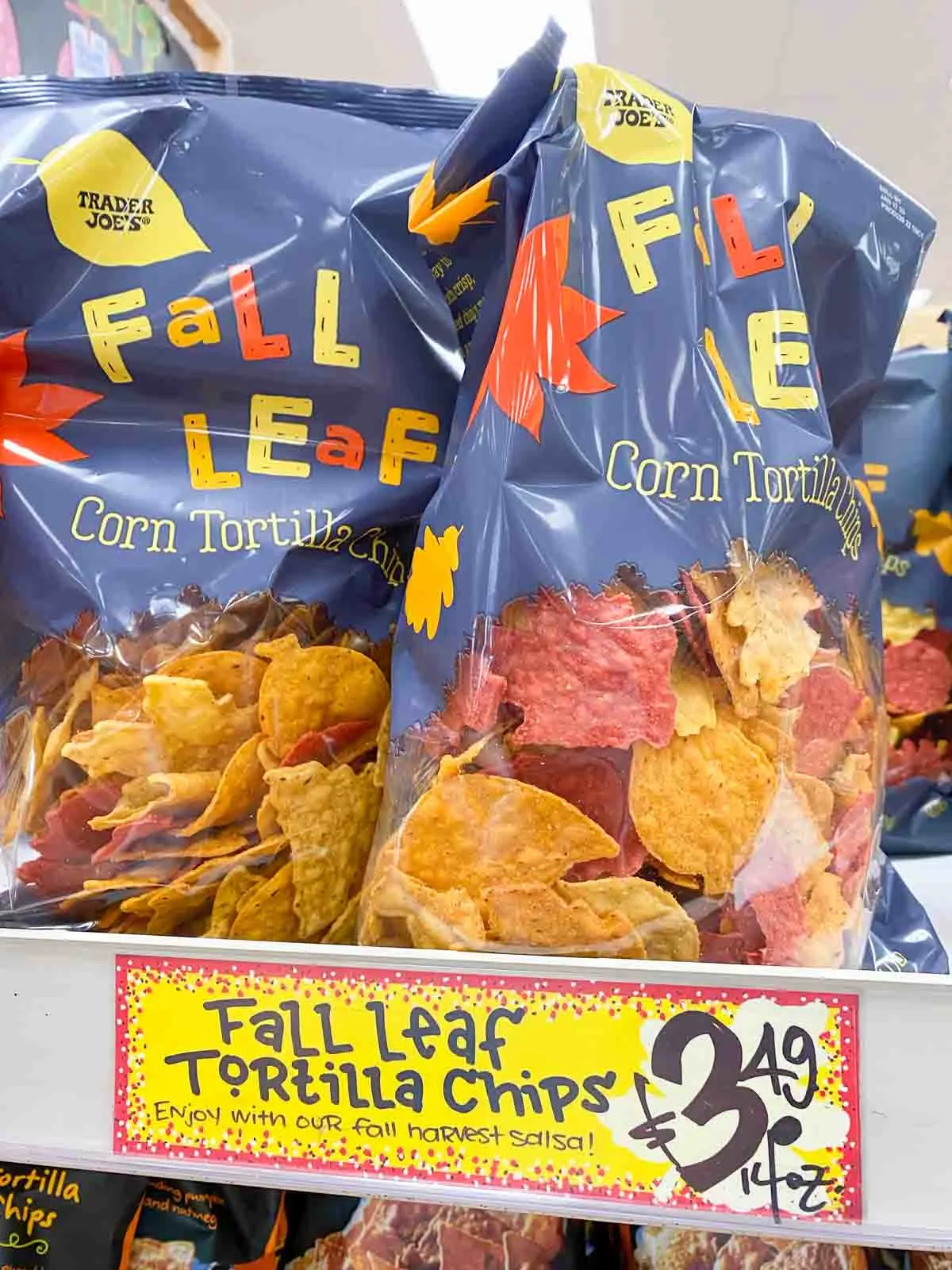 If you're a fan of Joe-Joe's cookies, look for the seasonal ones now! Pictured are yogurt covered PUMPKIN SPICE and they also have Halloween themed ones.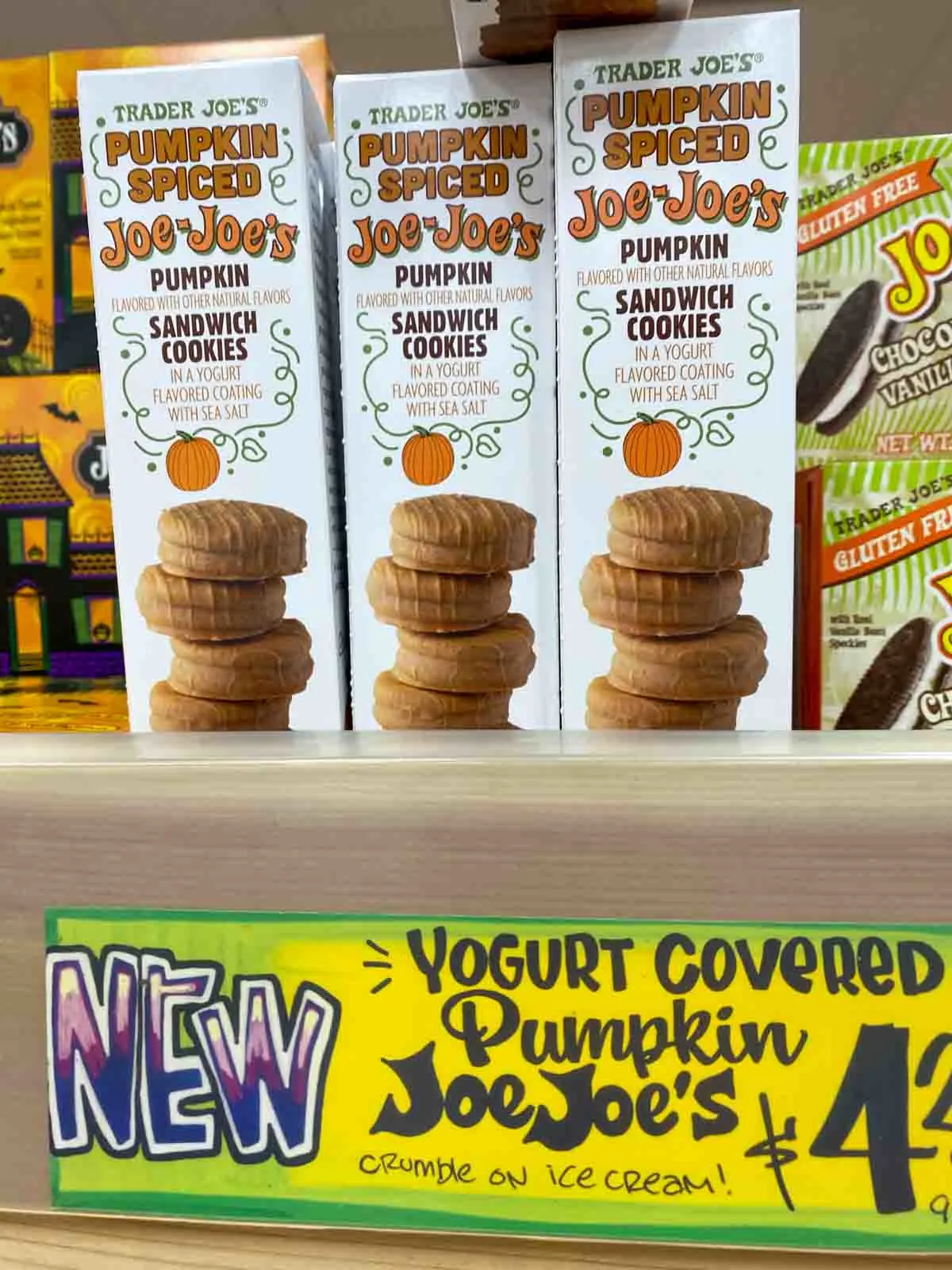 Speaking of pumpkin spice, that's the best way to get in the fall spirit. There are always plenty of pumpkin spice options at Trader Joe's like, these petite pumpkin spice cookies.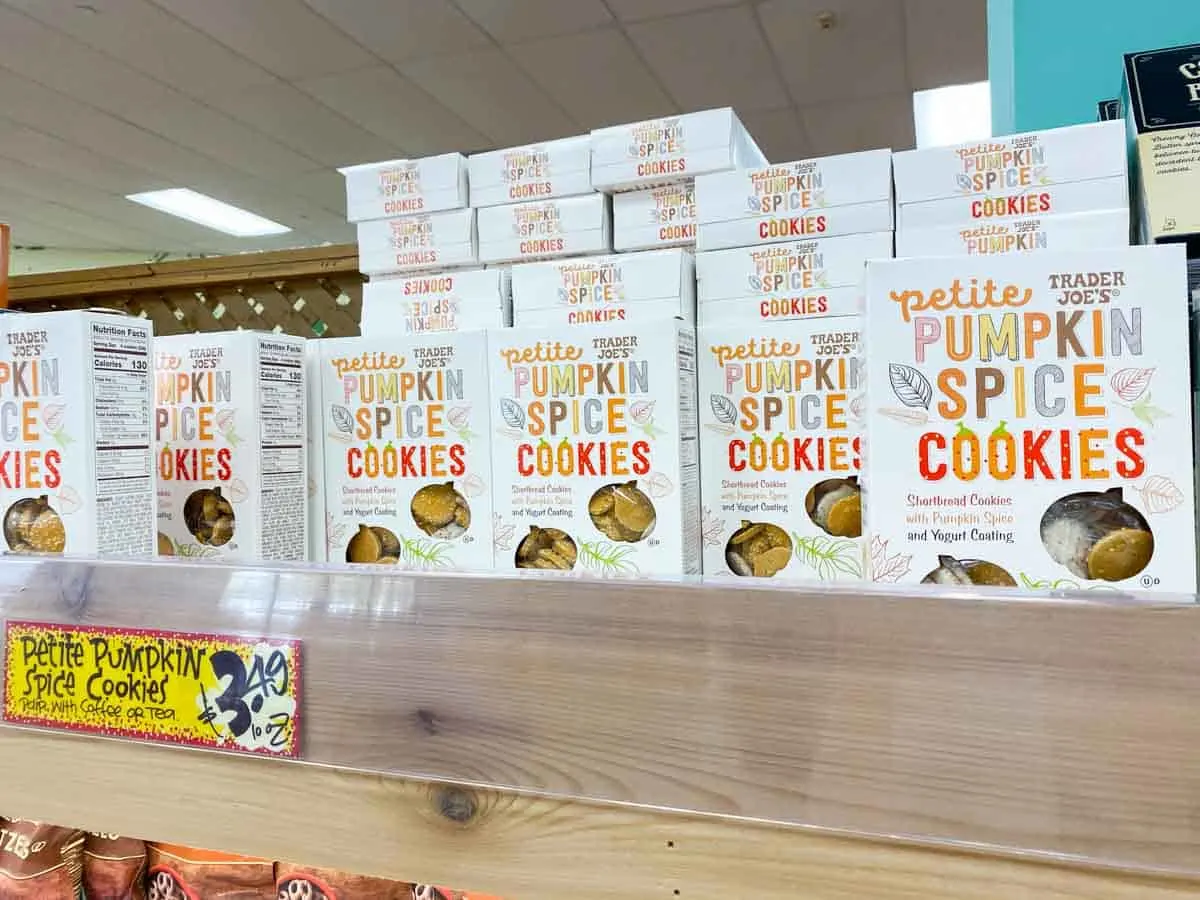 And how cute are these pumpkin spiced teeny tiny pretzels?!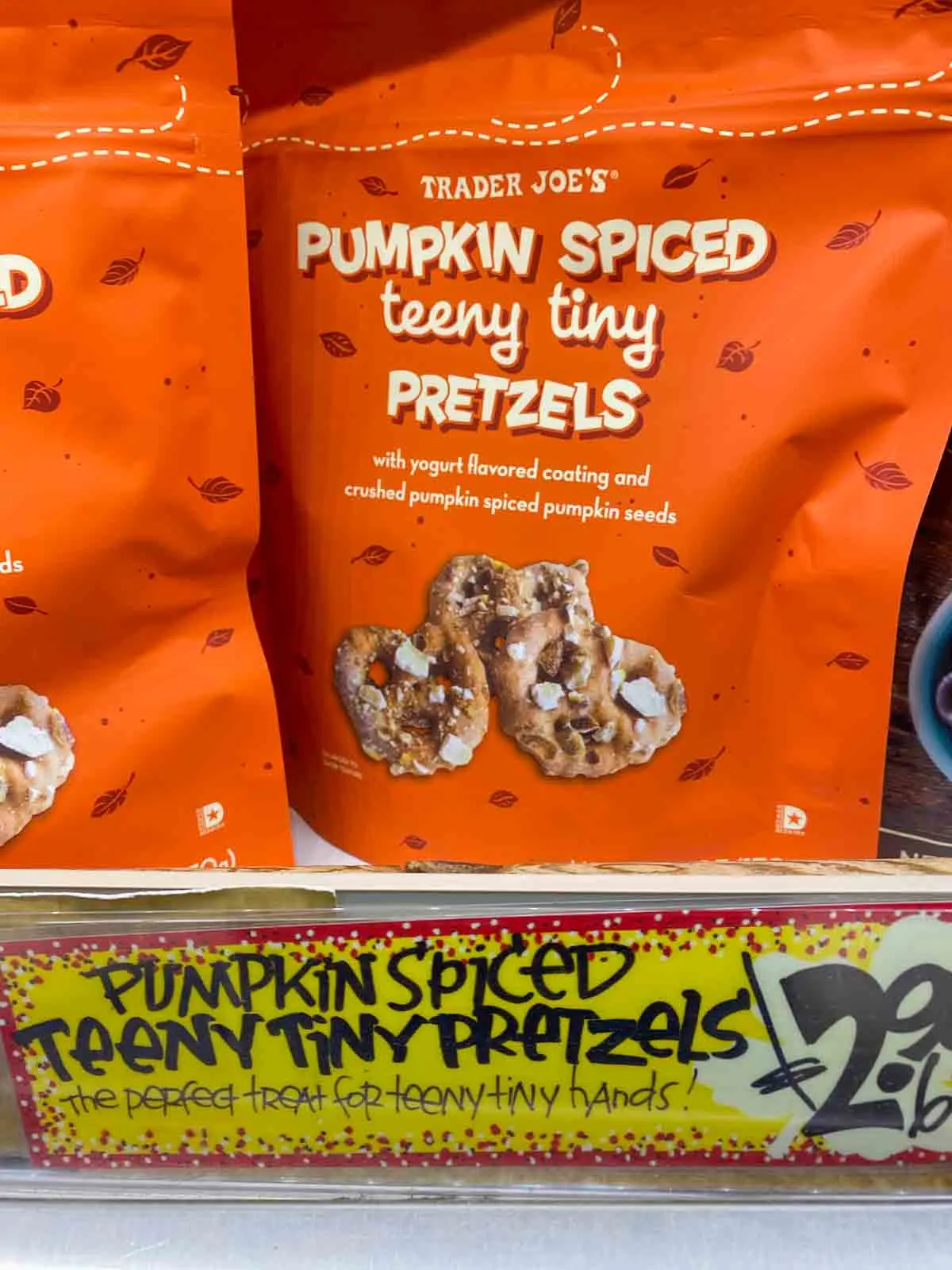 You must also grab a box or two of the seasonal version of my favorite crackers. Pumpkin cranberry crisps! (My fav are the fig crisps.) Also look for APPLE CIDER JAM and pair those together with these crisps with goat cheese or on a cheese board.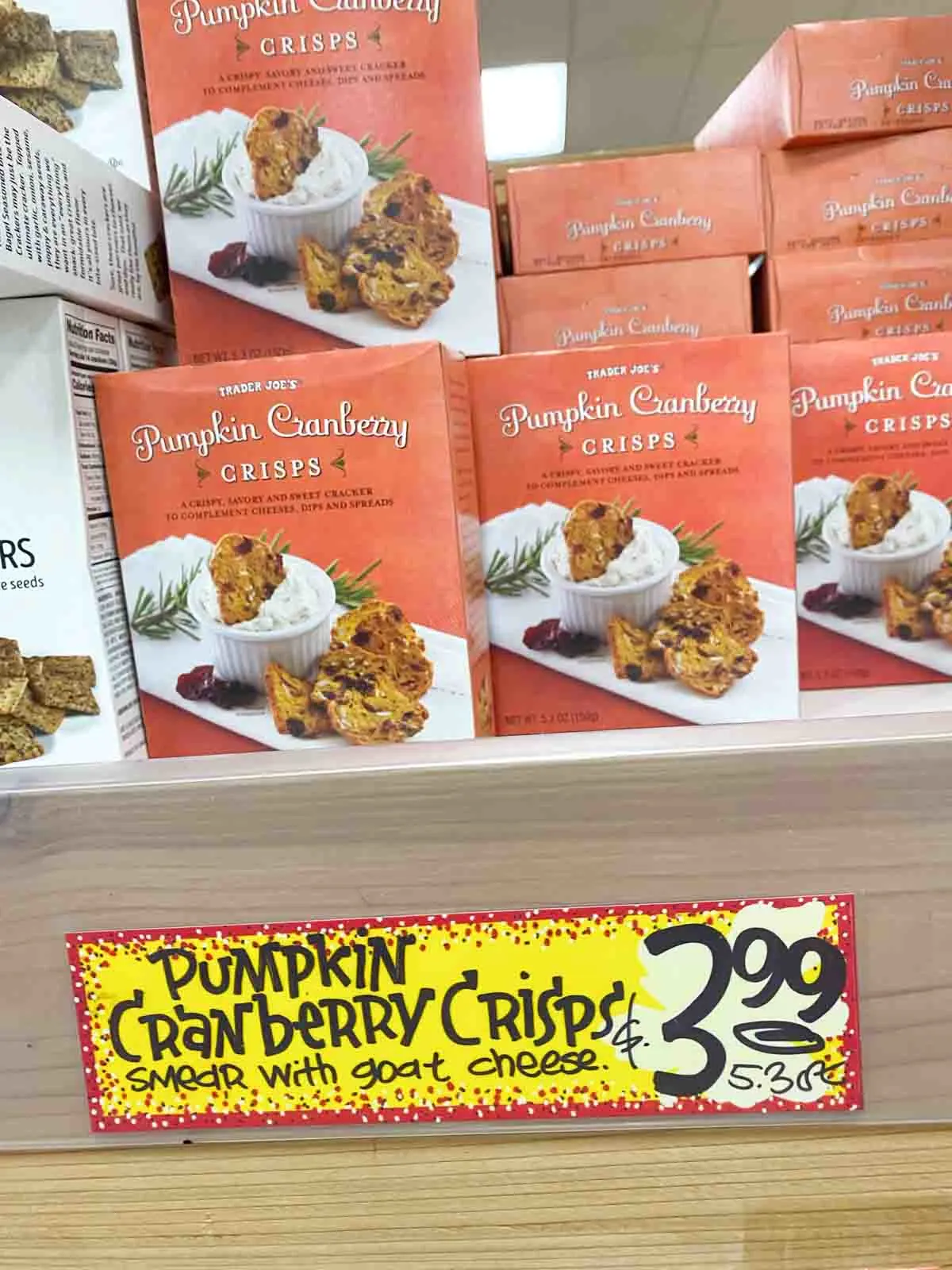 Caramel apple kits are the best autumn activity!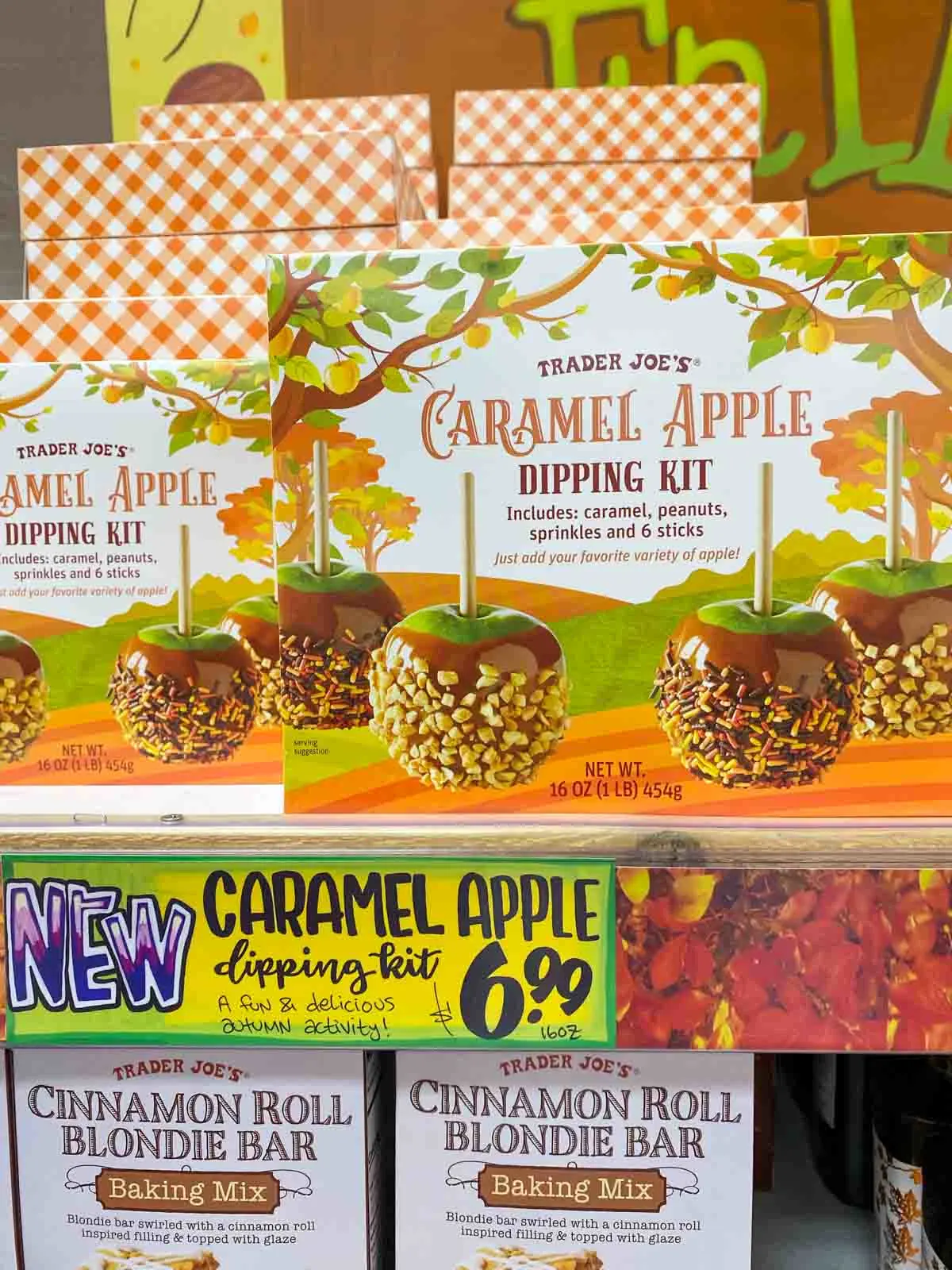 Or another fun family activity: the haunted house chocolate cookie kit. Though how long do you have to wait to eat it?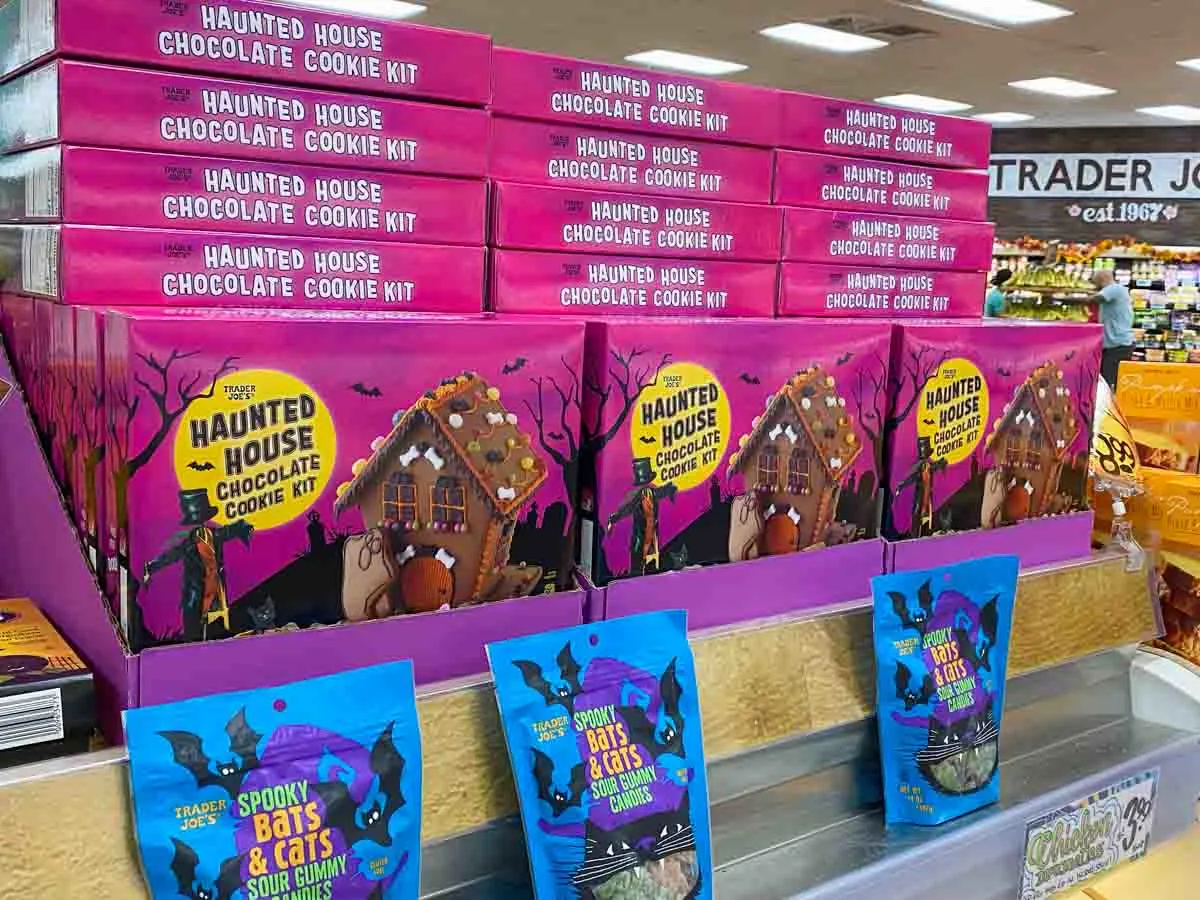 Get in the baking mood with cinnamon roll blondie bar mix!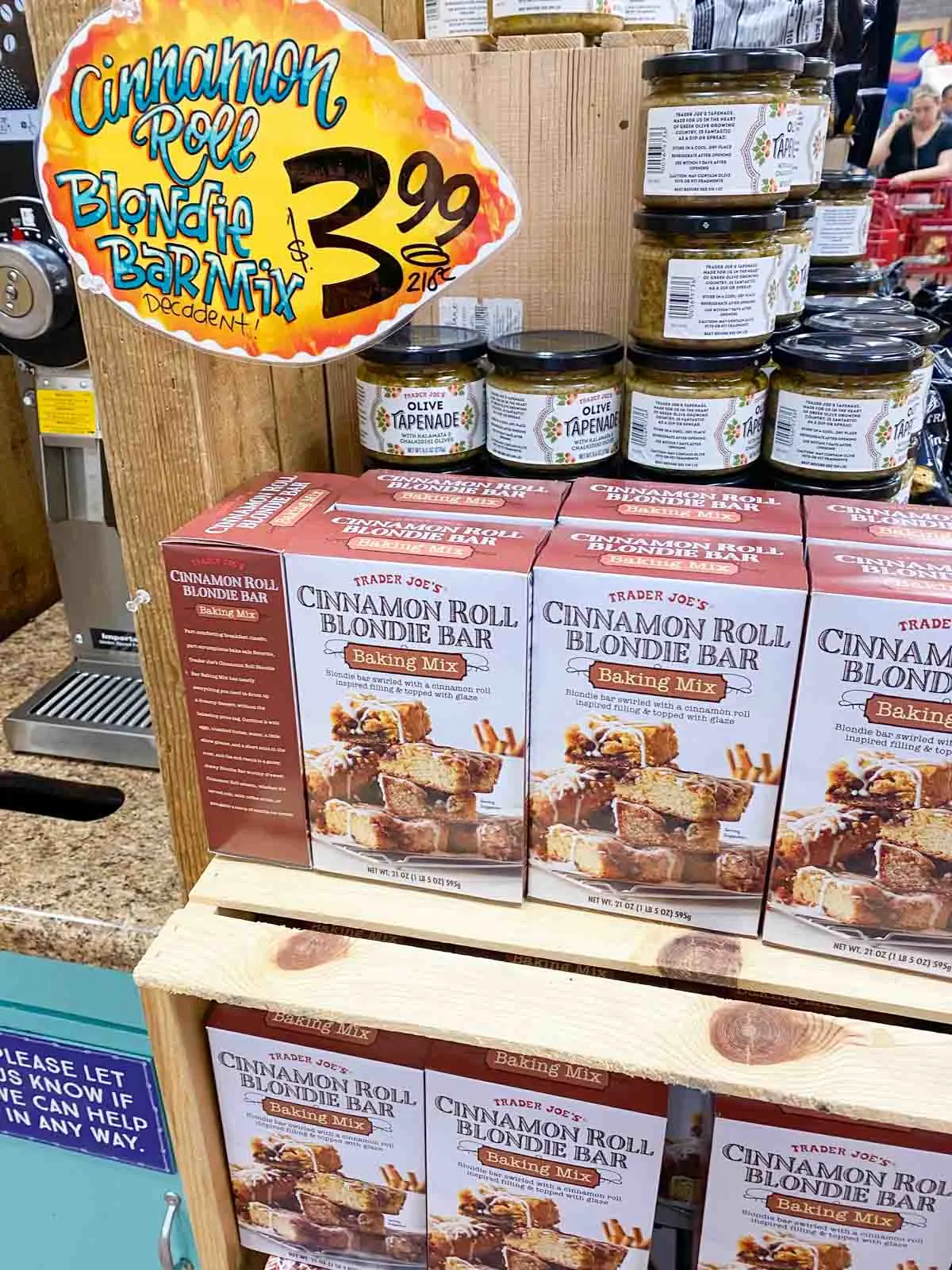 Or skip the extra mixing and use this pumpkin roll dough instead! Pro tip: my cashier told me he tears them up into pieces, puts them in a bundt pan, pours butter and brown sugar over it, and makes a monkey bread!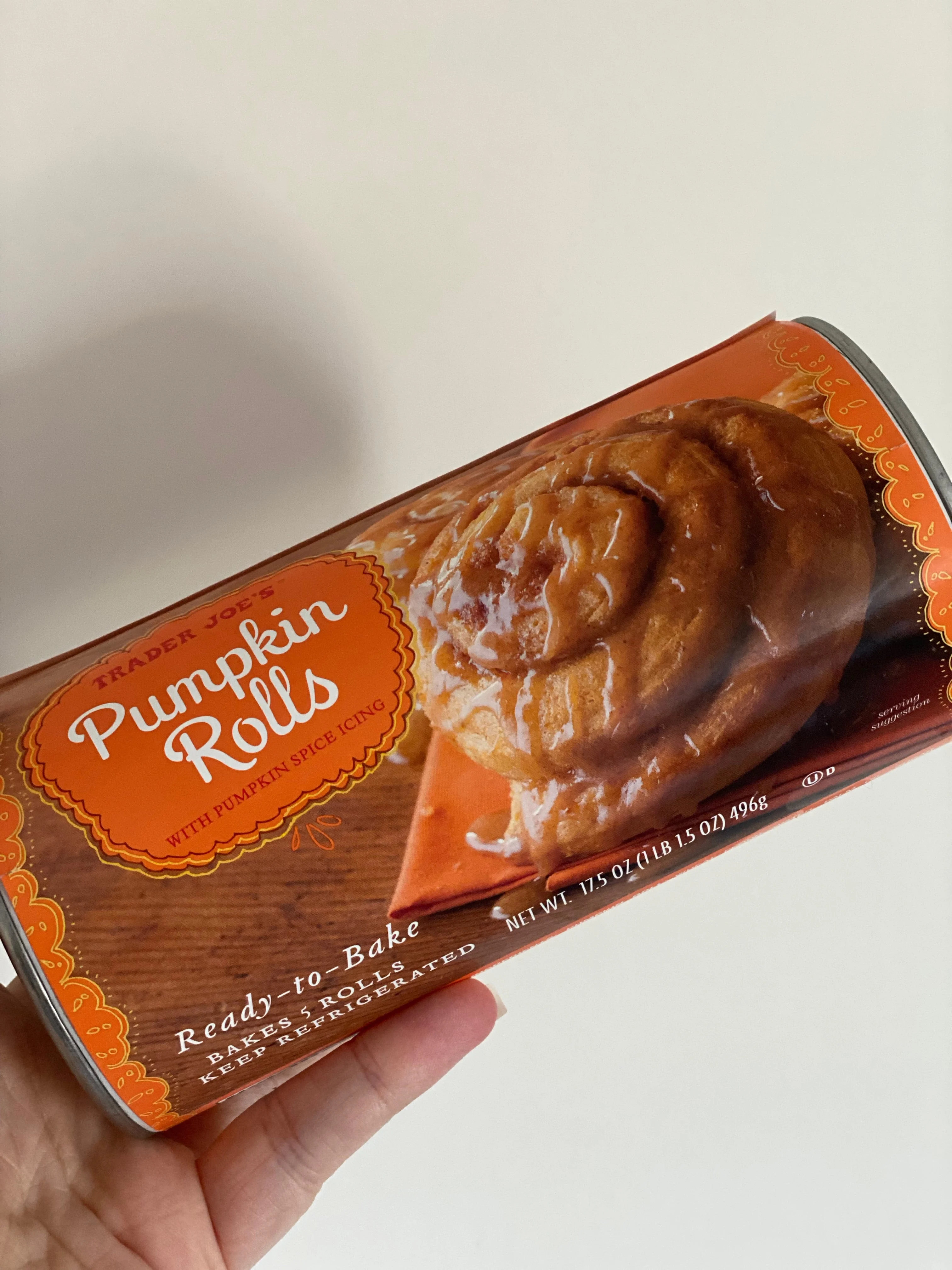 Bonus: puff pastry!
While this item might not be pumpkin flavored, it's definitely a cooler-weather staple! I talked all about my love of Trader Joe's puff pastry before, but this is a great item to stock up on when you see it since it doesn't stick around long before they sell out.
Your turn – tell me your favorite fall items from Trader Joe's!