This post contains affiliate links, which means I may receive a small commission if you make a purchase after clicking on my links. All opinions are my own.
Rebl Jane's Stress Fighter vitamin is a clinically dosed blend of adaptogens and amino acids designed to support healthy hormones. Vegan, gluten-free capsules that were made for the "modern woman" to assist in stress management. Read more about them and get an exclusive discount code below!
Ready to buy and don't need to see the review?
My readers can use the code
TRIALANDEATER
at checkout on
ReblJane.com
to get a special 15% off!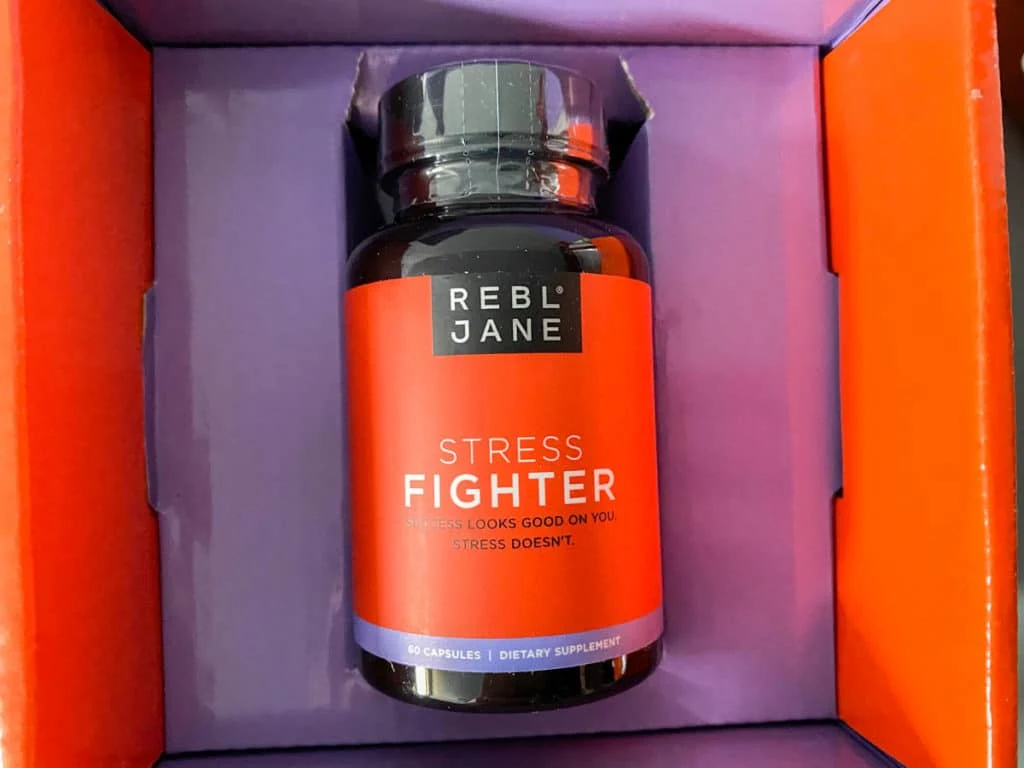 Stress Fighter Ingredients
There are four main active ingredients in the Stress Fighter supplement.
Ashwagandha is an herb that helps enhance focus and mental stamina while reducing anxiety
Rhodiola is an adaptogenic superherb that helps support the body's ability to combat stress, fatigue and anxiety, while helping to improve memory, attention span and productivity.
L-Theanine is an amino acid that promotes relaxation and helps fight the negative impact of stress-related adrenaline.
Apocynum Venetum is an herb that helps reduce anxiety.
*These statements have not been evaluated by the Food and Drug Administration. This product is not intended to diagnose, treat, cure or prevent any disease.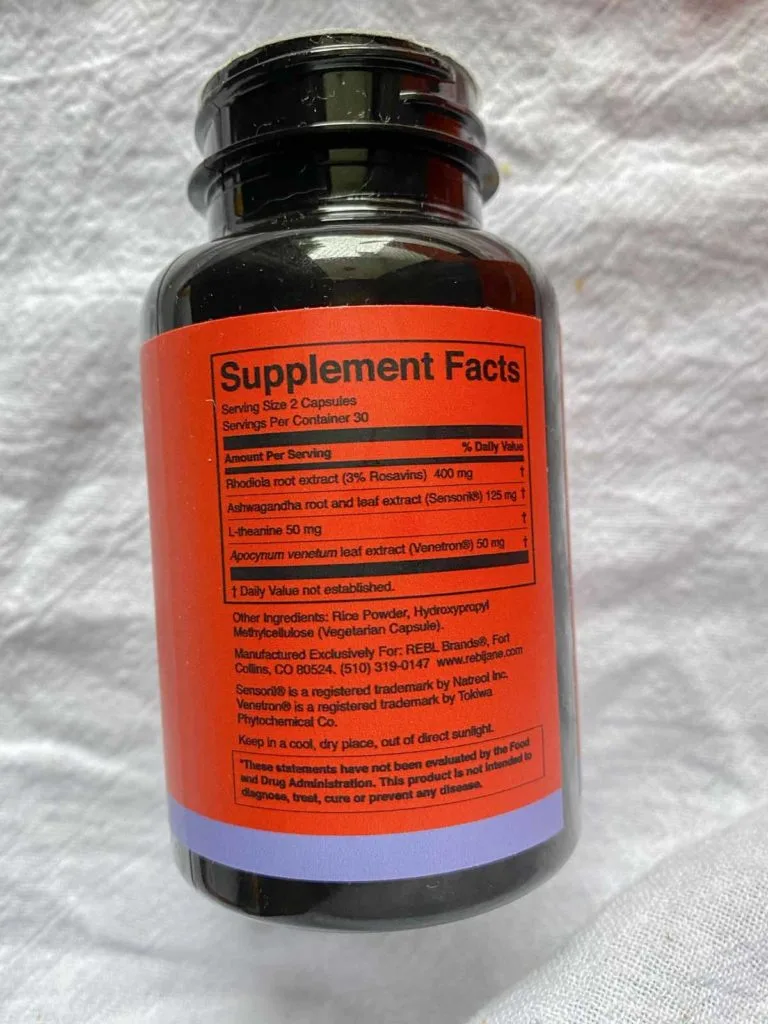 They are vegan and gluten-free capsules that are recommended to take (2) in the morning.
My Experience with Rebl Jane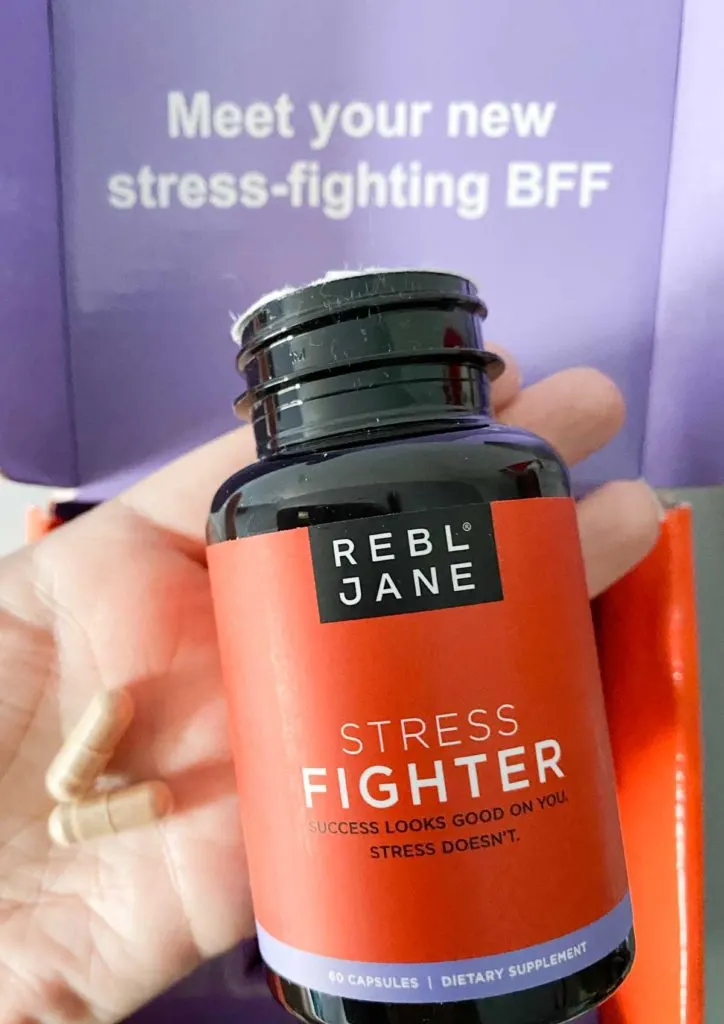 Adaptogens like the ones in Stress Fighter are herbs and roots used in Chinese and Ayurvedic medicine. They take a while to build up in your body so it's not an immediate effect. (I've heard the comparison to what exercise does for the body – takes time to build up muscle).
When I was in school, I remember taking Rhodiola to help me focus while I studied sometimes and I did notice a difference.
I noticed a similar affect when I started taking the Rebl Jane capsules. After about two weeks of taking them consistently I felt like I had more energy for big projects and wasn't getting quite as distracted.
I also started to wake up earlier in the morning and wasn't feeling quite as overwhelmed on a day to day basis. Note this was mid-2020 when things were a quite a bit overwhelming.
Placebo effect? Maybe, who really knows. Though I will say I did not initially order more after I finished my first month supply, and after a while of not taking them I felt the urge to start taking them again.
So I just ordered a six month supply and I'll be taking them consistently for the near future!
How to Order
Currently, Stress Fighter is the only supplement that Rebl Jane sells so it is pretty straight forward to buy from their website.
They offer a one-time purchase or subscription, both with options for 1, 3 or 6 bottles at a time.
You can save more money with the subscription model and the more you buy at once. Just be sure to change the delivery frequency based on how many bottles you order.
Additionally, you can save a bonus 15% with code TRIALANDEATER at checkout.
Yes, the discount also applies to the already reduced price on subscriptions!
One bottle for a one time purchase is $39.99. You can get it as low as $21.67 a bottle if you order 6 bottles at a time on subscription, with the coupon above!
Free shipping is included with your subscription and you can pause or cancel any time.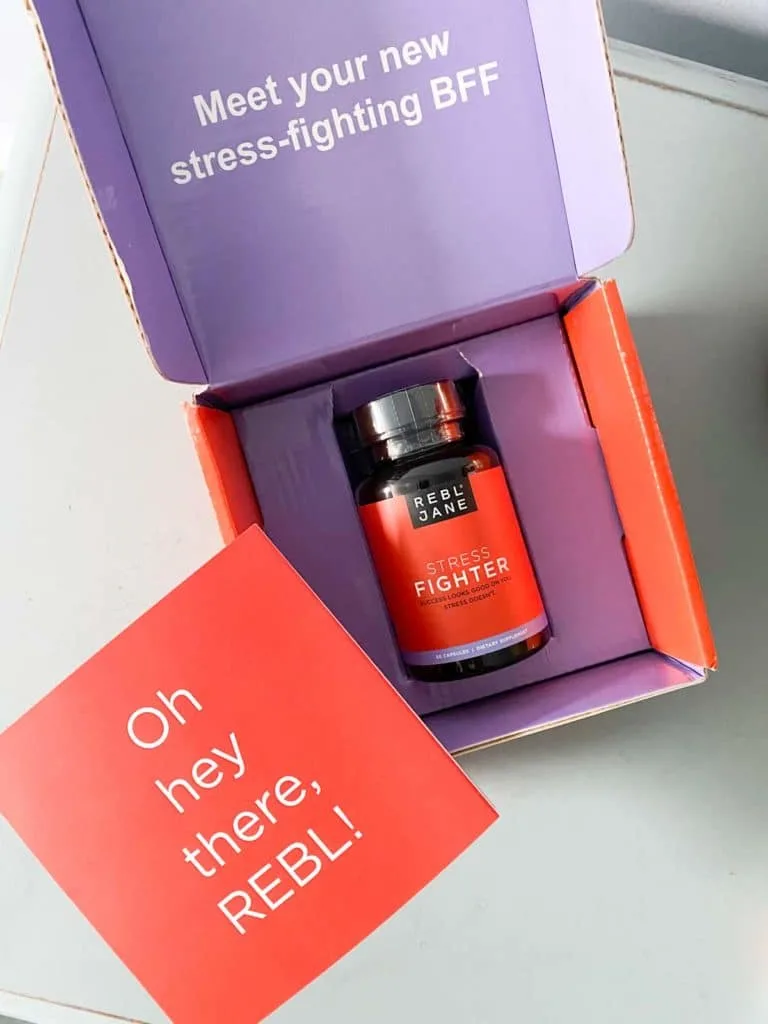 Review Summary for Rebl Jane Stress Fighter Supplement
I noticed enough of a difference while taking these supplements that I will continue taking them for the foreseeable future. I need all the help I can get to help reduce stress, and personal experience has taught me that ashwagandha and rhodiola do have positive effects on my body and mood.
While I'm not as familiar with L-theanine or Apocynum venetum, the research that Rebl Jane has looked at to formulate this stress fighter supplement is encouraging to me.
I went ahead and ordered the 6 months supply on subscription to get the lowest price, though I do like that you can order one bottle first to test it out.
Remember to use code TRIALANDEATER to save on your purchase!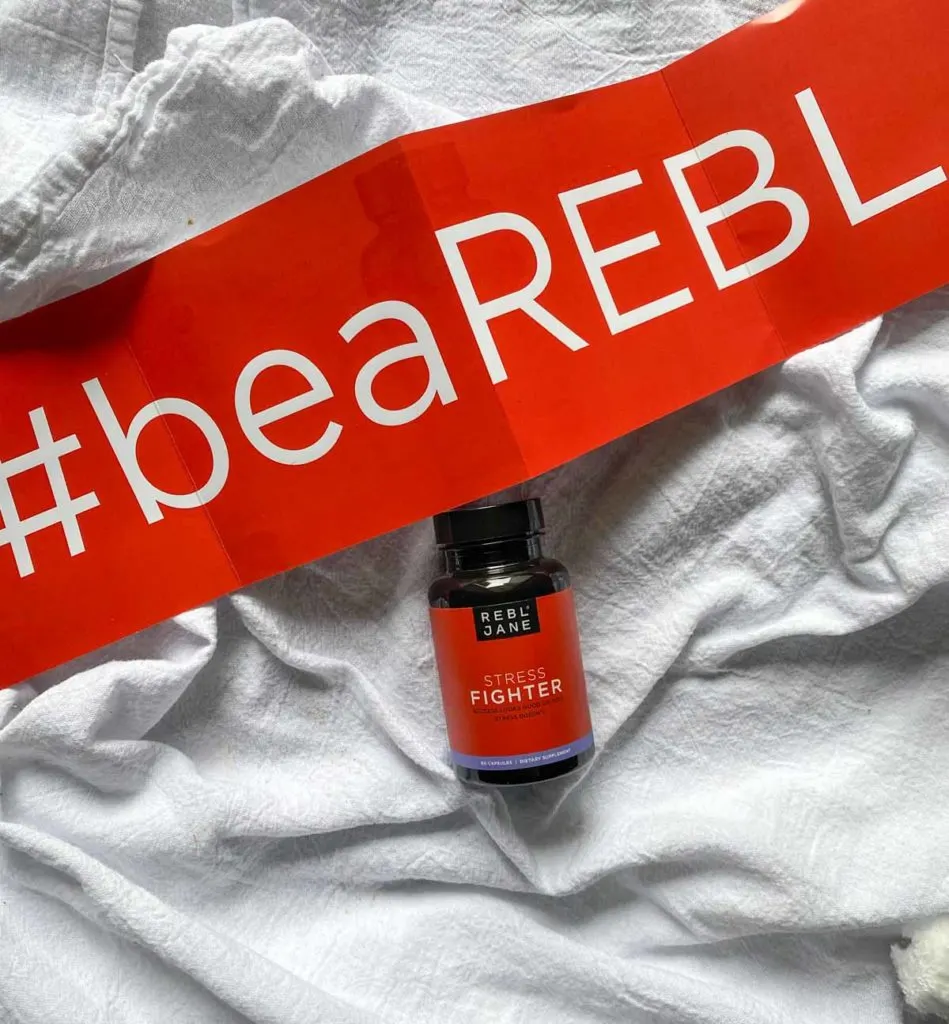 Want to see more of our favorite vegetarian and vegan products? Click here to see all our reviews and make sure to sign up for our emails!