This post contains affiliate links, which means I may receive a small commission if you make a purchase after clicking on my links. All opinions are my own.
Ready to buy and don't need to see the review? Head on over to Philosophie's website and get started!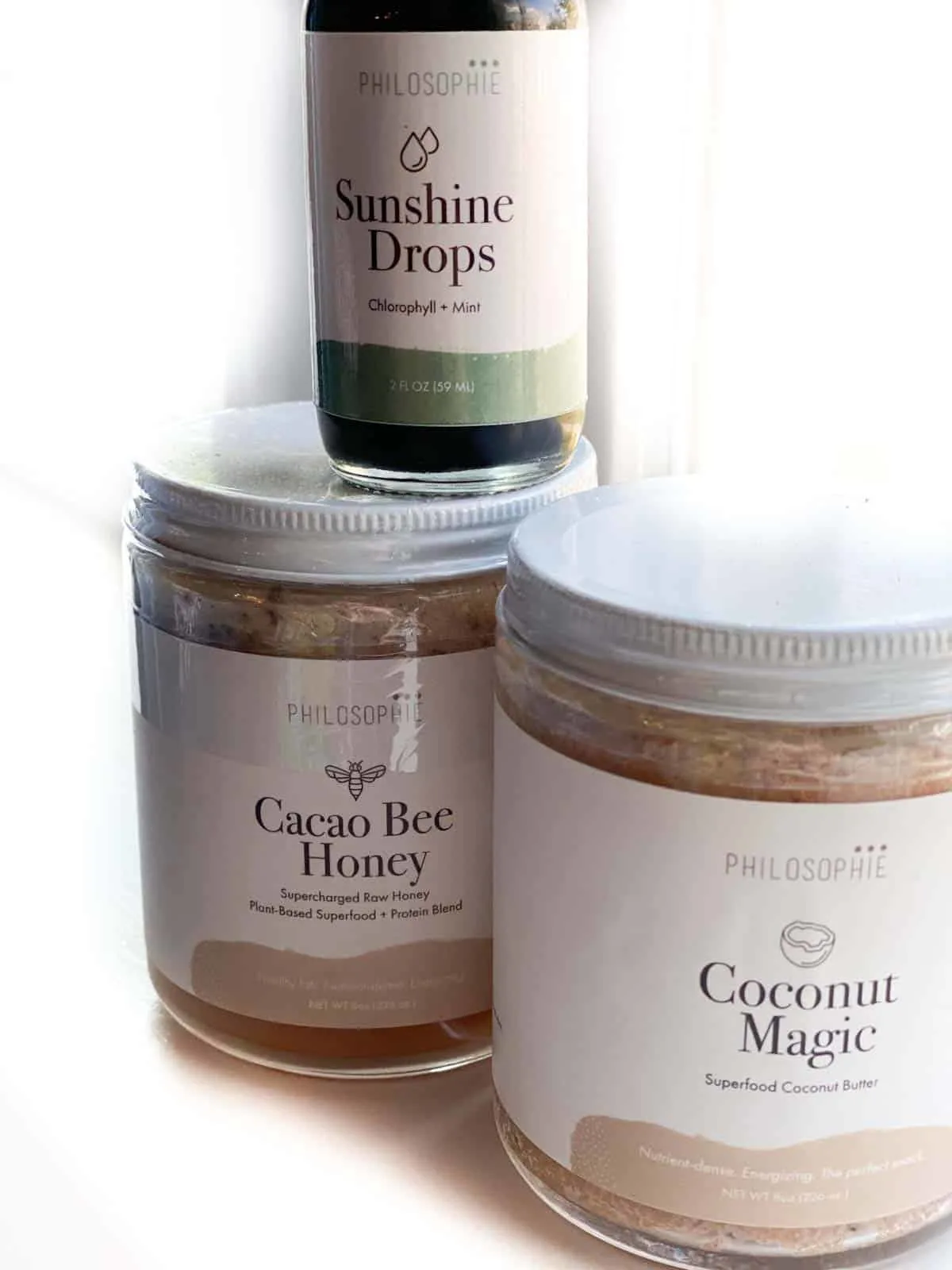 "Make every food a superfood" is the motto of wellness company Philosophie. You know we love our superfoods around here, so I was excited to try a few of their products they sent over.
First up was their "Sunshine Drops". I'm not new to chlorophyll drops but I had not tried any that contained peppermint oil as well. I was surprised that I didn't taste mint (or anything, really) after putting a couple droppers-full in my glass of water.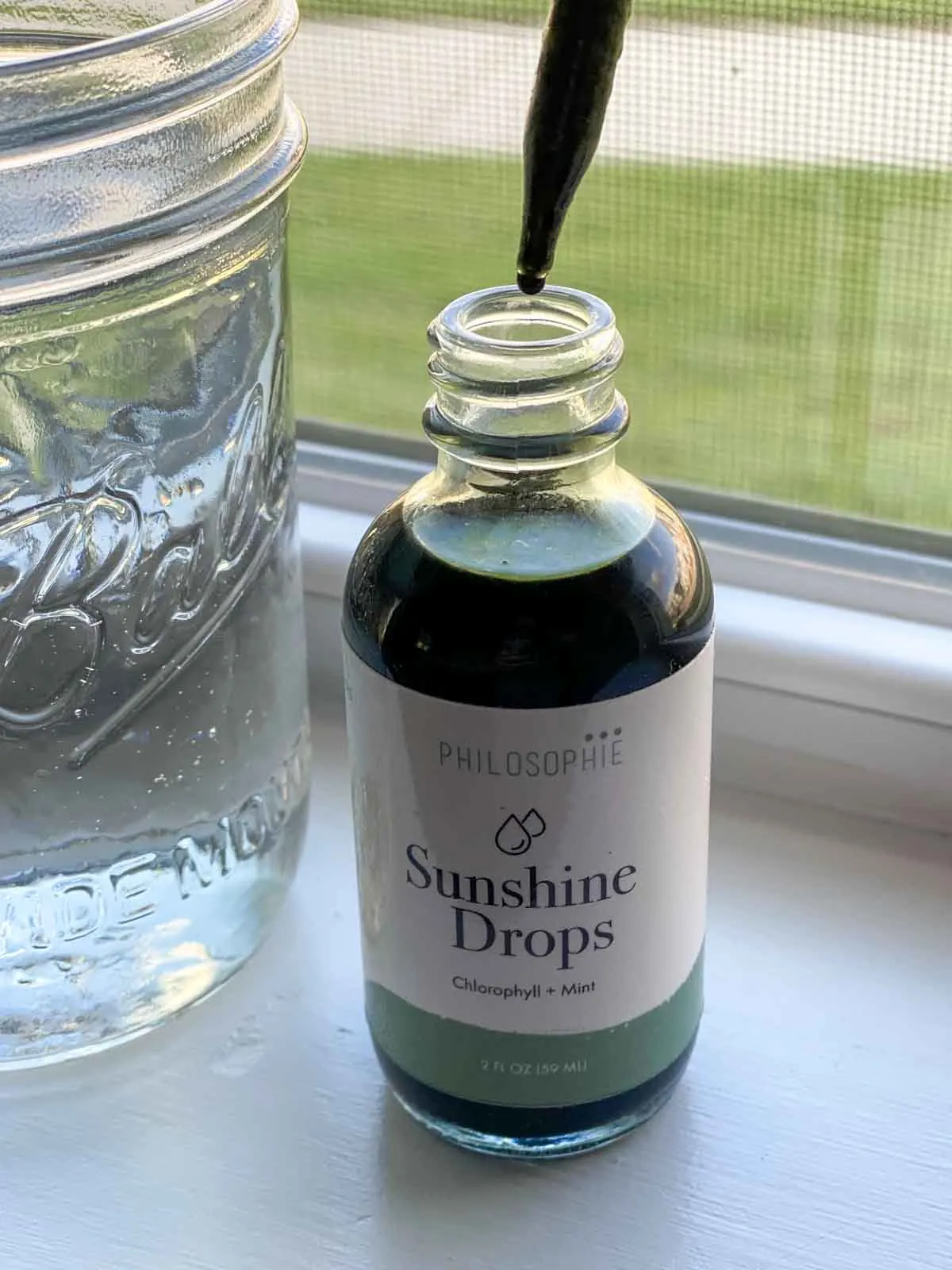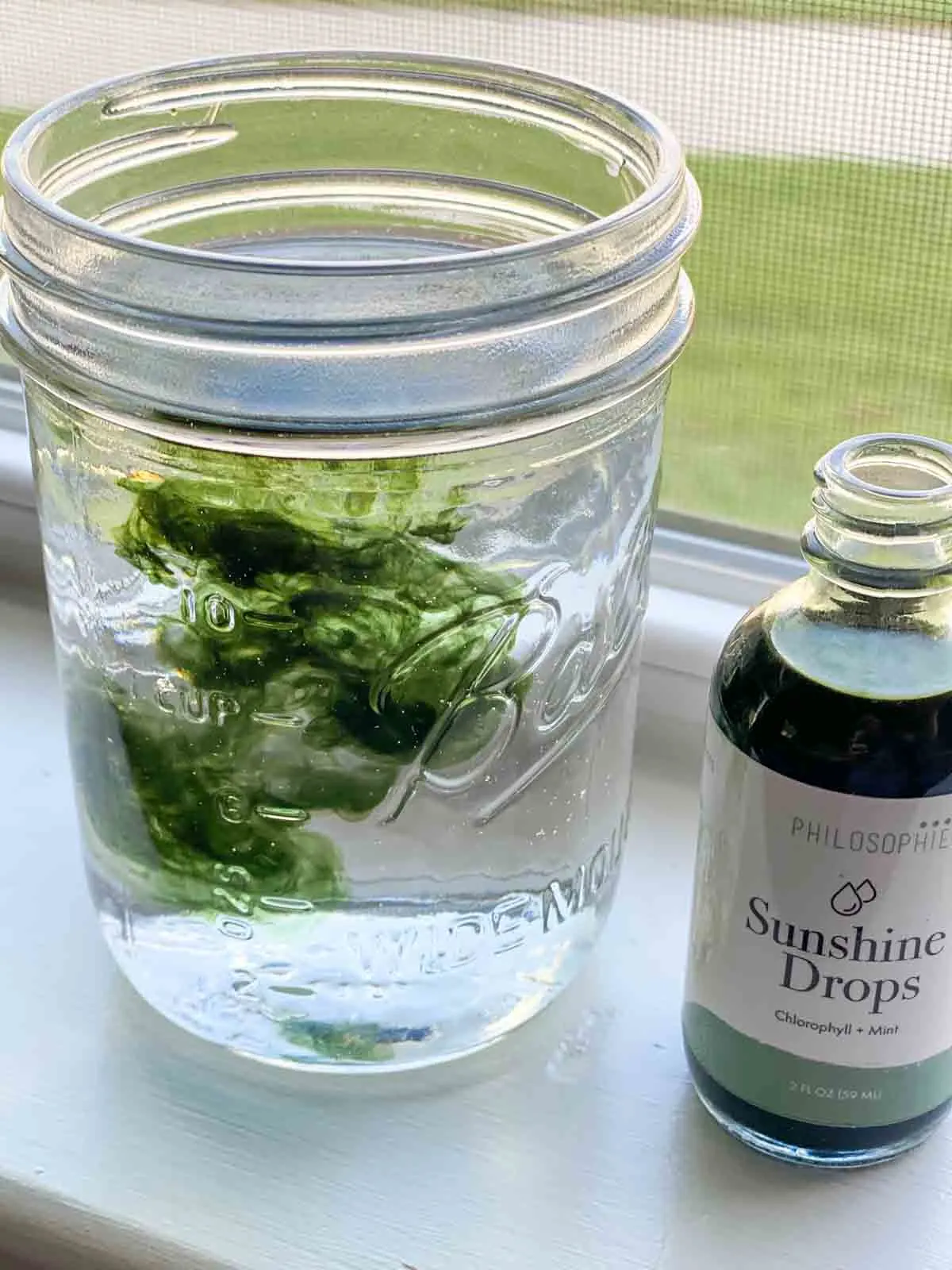 I should do a whole post on the benefits of chlorophyll drops, but what you should know for now is that they can provide many health benefits! They provide antioxidants and many claim they help with skin issues such as acne or wound healing.
Either way if you have trouble drinking enough water, these green drops at least make it a little more fun to drink!
Next I tried their cacao bee honey! It looks strange at first open, but that's just the chunks of cacao.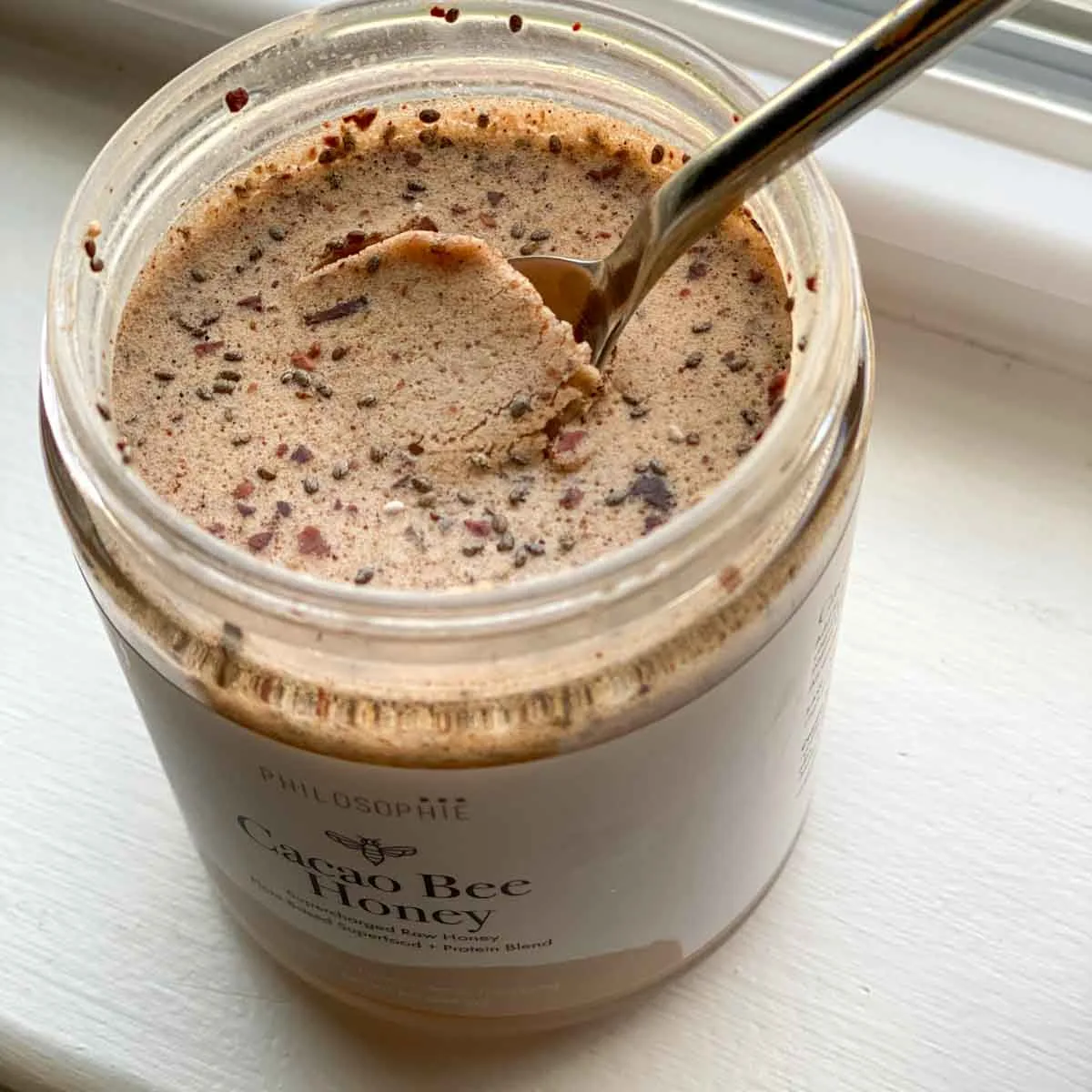 It's actually a very smooth honey once you dig a spoon into it and the cacao is a delicious crunchy surprise. I just eat this by the spoonful so I can enjoy the cacao bits but you can of course add it to hot drinks or however you normally use honey.
This honey has other superfoods included like maca, chia seeds, reishi and hemp protein. I highly recommend!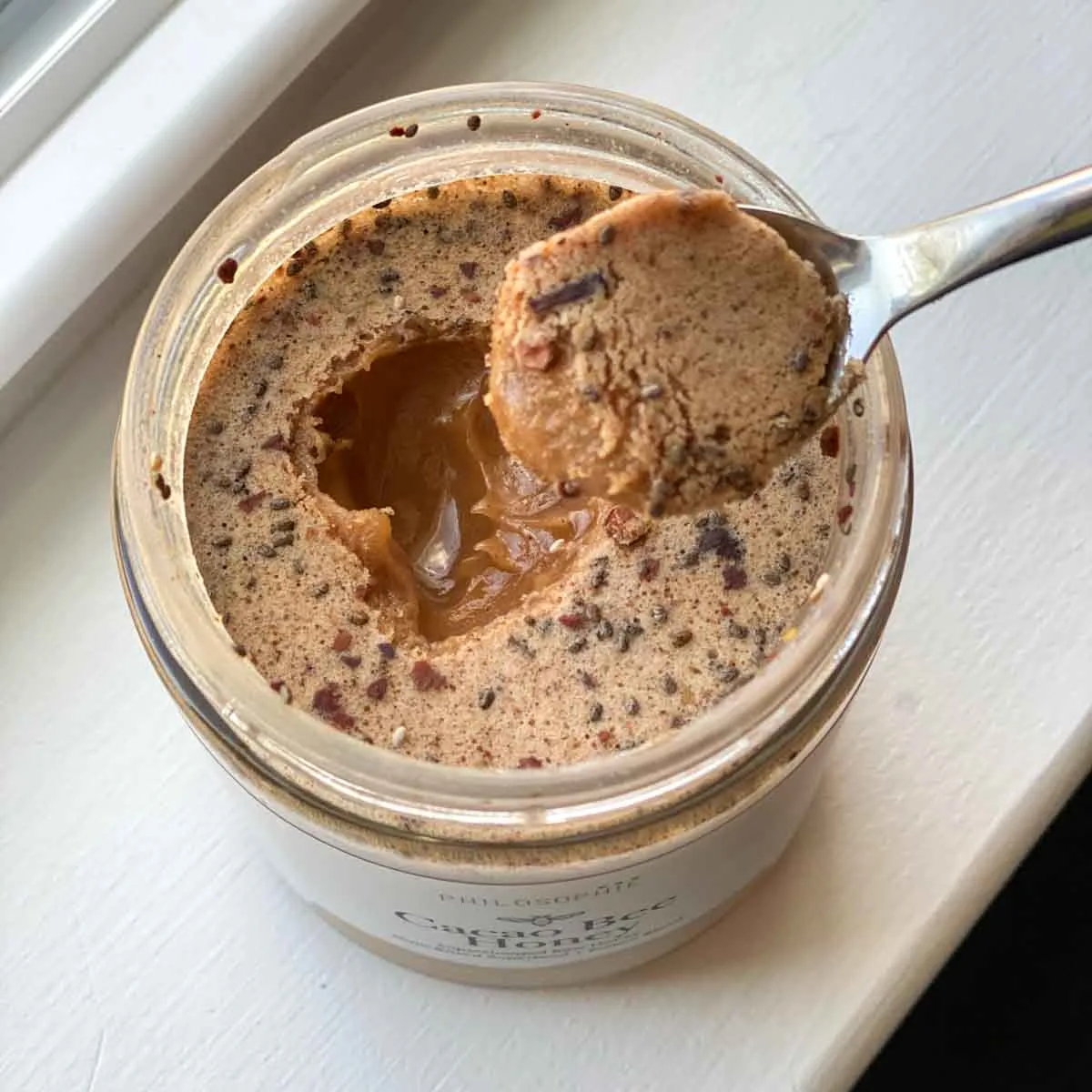 Lastly I tried their coconut magic, which might be one of their most popular products. The healthy fats and fiber keep you full while also providing tons of nutrients like potassium and magnesium.
Think of using this like you would coconut oil – in smoothies, in baking, and even spread on toast if you warmed it a little. (The consistency depends on the room temperature.)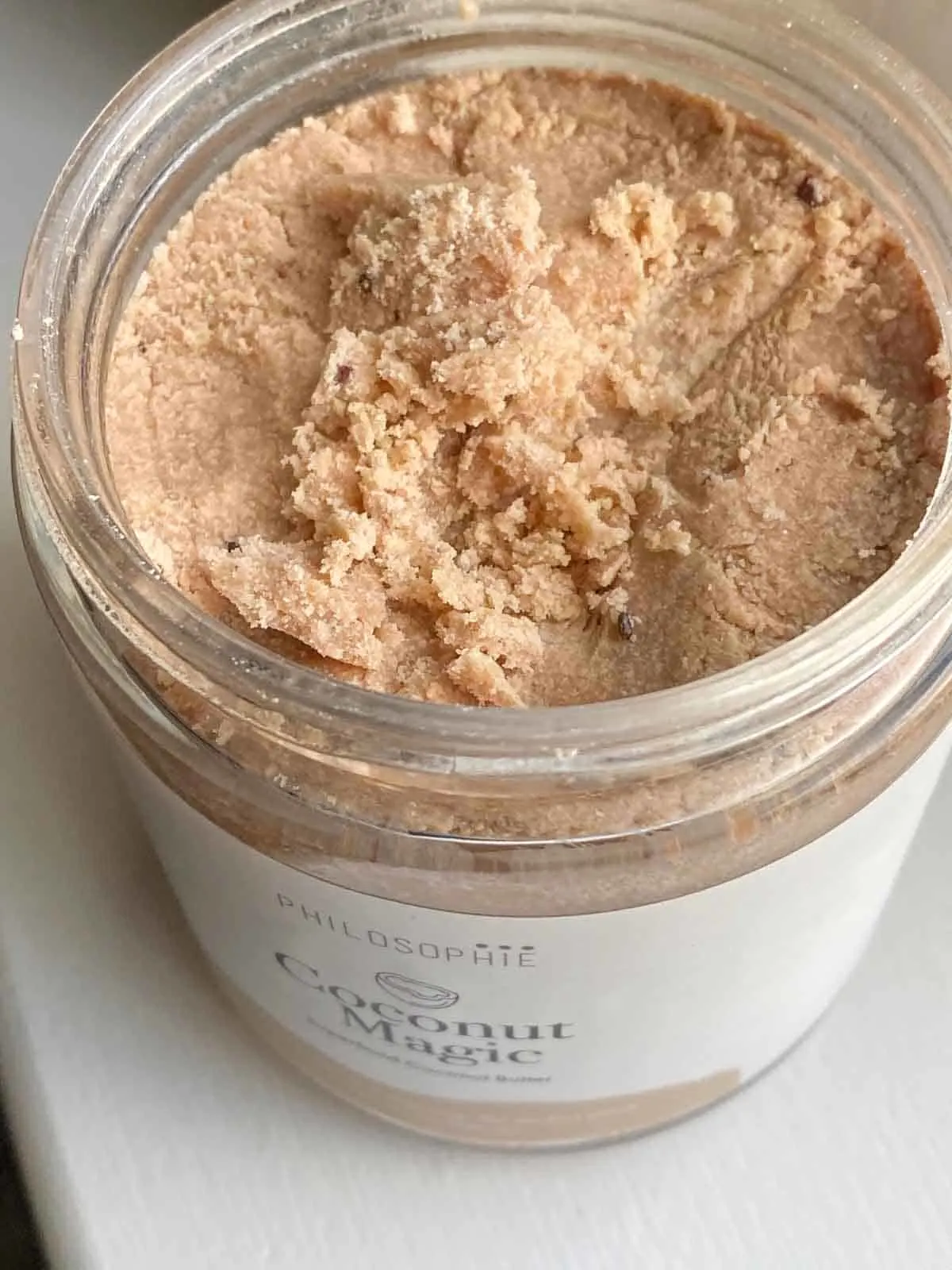 Overall I would definitely continue to use all three of these products, with the cacao bee honey at the top of my favorites list. They also have a berry bee honey which I can't wait to try!
There are even more wellness products available including smoothie powder blends, with dreamy names like "Green Dream" and "Berry Bliss" to name a couple. Everything is available to purchase from their website, ThePhilosophie.com.
Which will you try first?