This post contains affiliate links, which means I may receive a small commission if you make a purchase after clicking on my links. All opinions are my own.
OffLimits cereal is a modern cereal brand launched in 2020. With innovative flavors like DASH (caffeinated coffee) and ZOMBIE (pandan, a tropical Asian plant), they are not only vegan and gluten-free, they skip the artificial ingredients.
[the_ad id="14271″]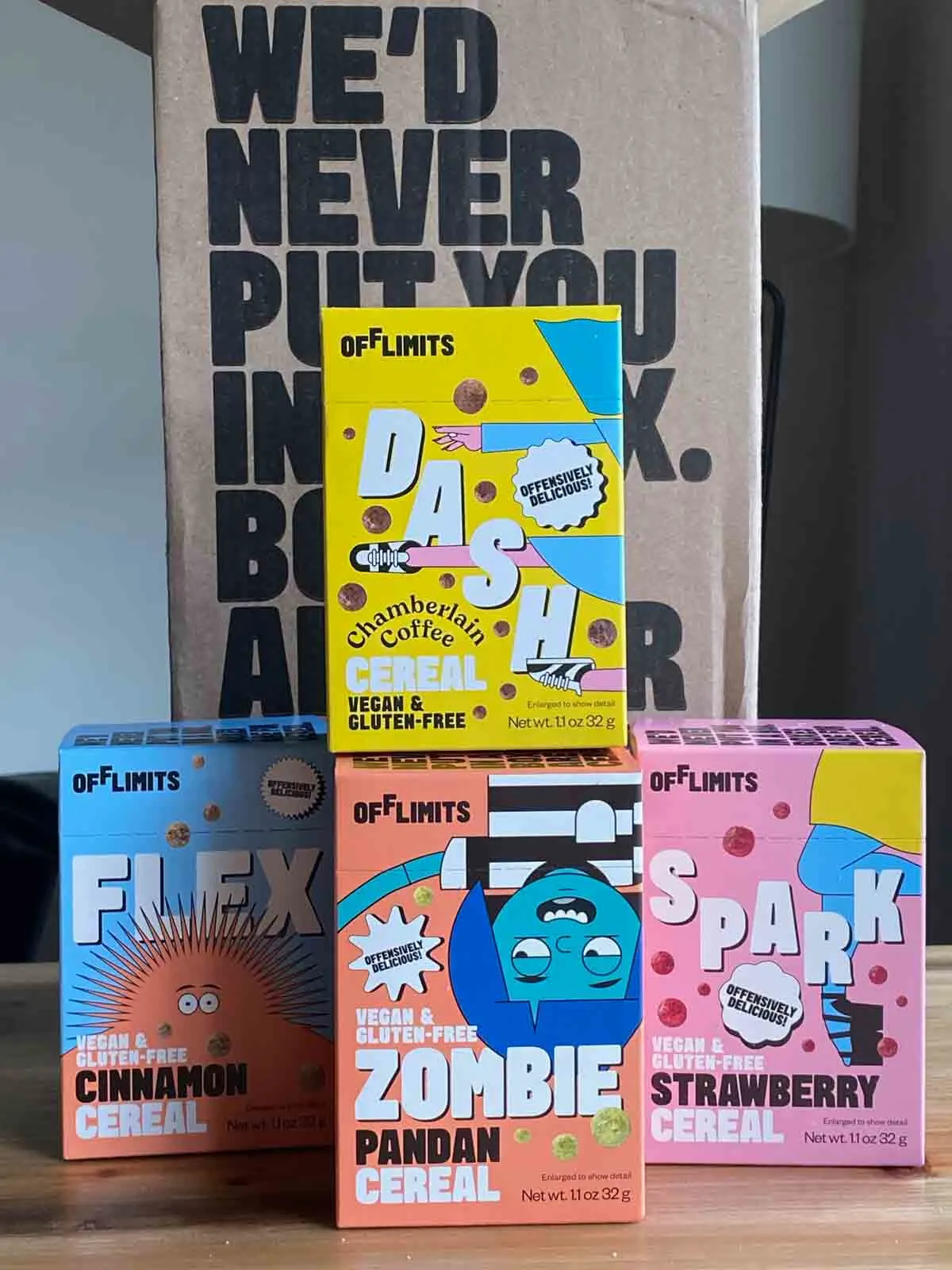 Meet my most recent favorite find – OffLimits cereal!
When I was younger, I was a big cereal girl. Of course as I got older and realized many of my favorite cereals had dyes, artificial flavors and all sorts of other ingredients I decided to stay away from, the cereal aisle doesn't appeal to me in the same way as when I was a kid.
I'll say there are some companies that are making an effort to bring healthier cereals to market, but I usually see them sweetened with stevia extract (which I stay away from as it can trigger headaches for me).
But not OffLimits! The base of the brand's cereals are rice flour, oat flour, pea fiber and coconut flour, and gluten-free, vegan and non-GMO.
The four currently flavors are DASH (coffee), ZOMBIE (pandan), SPARK (strawberry), and FLEX (cinnamon).
Even the strawberry flavor uses natural strawberry juice for the vibrant coloring! All flavors are sweetened with organic cane sugar.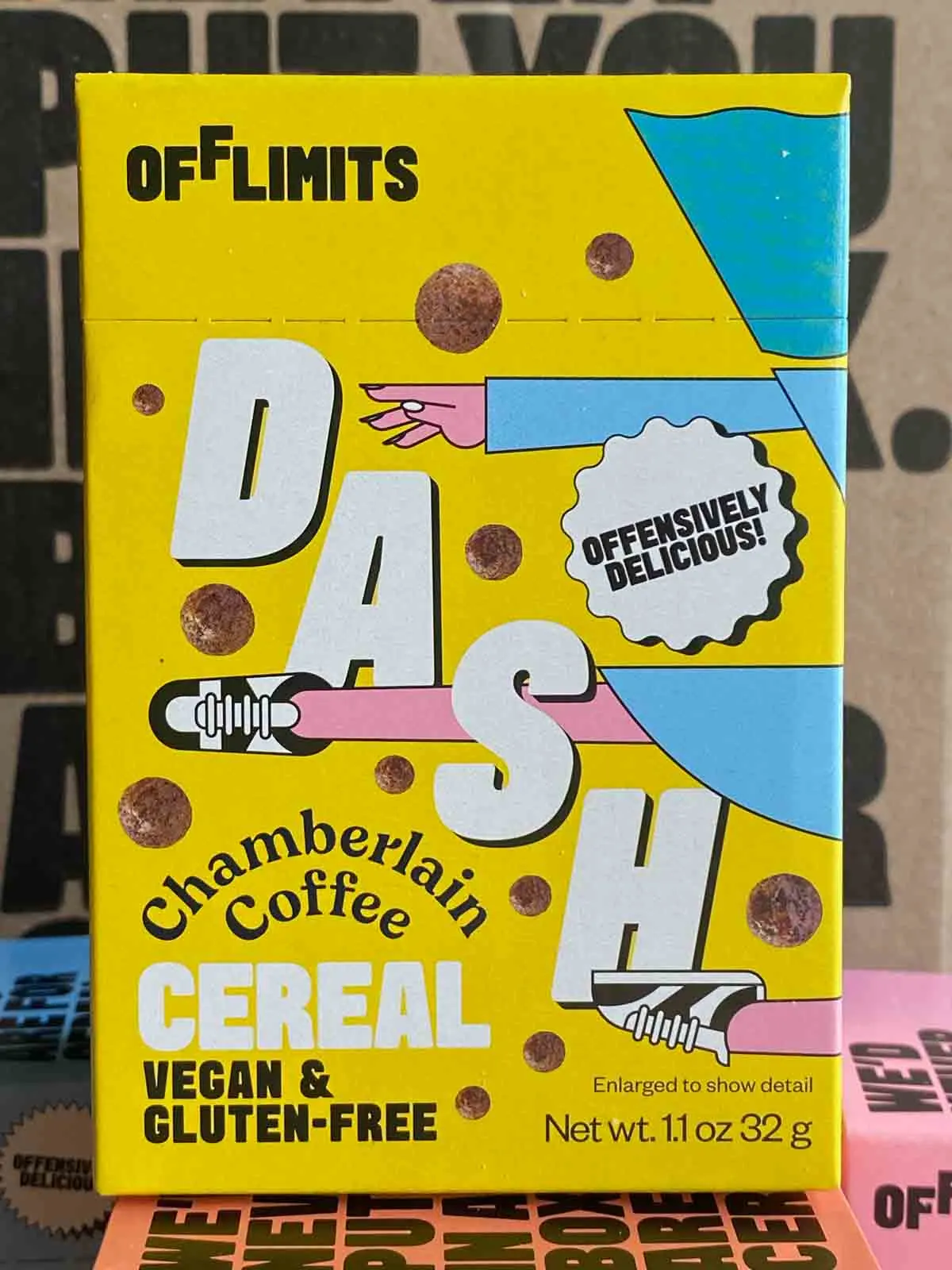 DASH is the limited edition flavor that led me to try OffLimits in the first place. This is a collab with Gen-Z favorite Chamberlain Coffee, and I heard it took 30 iterations to get just right! I love that it was inspired in the first place by a fan comment on social media that said the Chamberlain Coffee would make a great cereal. Genius!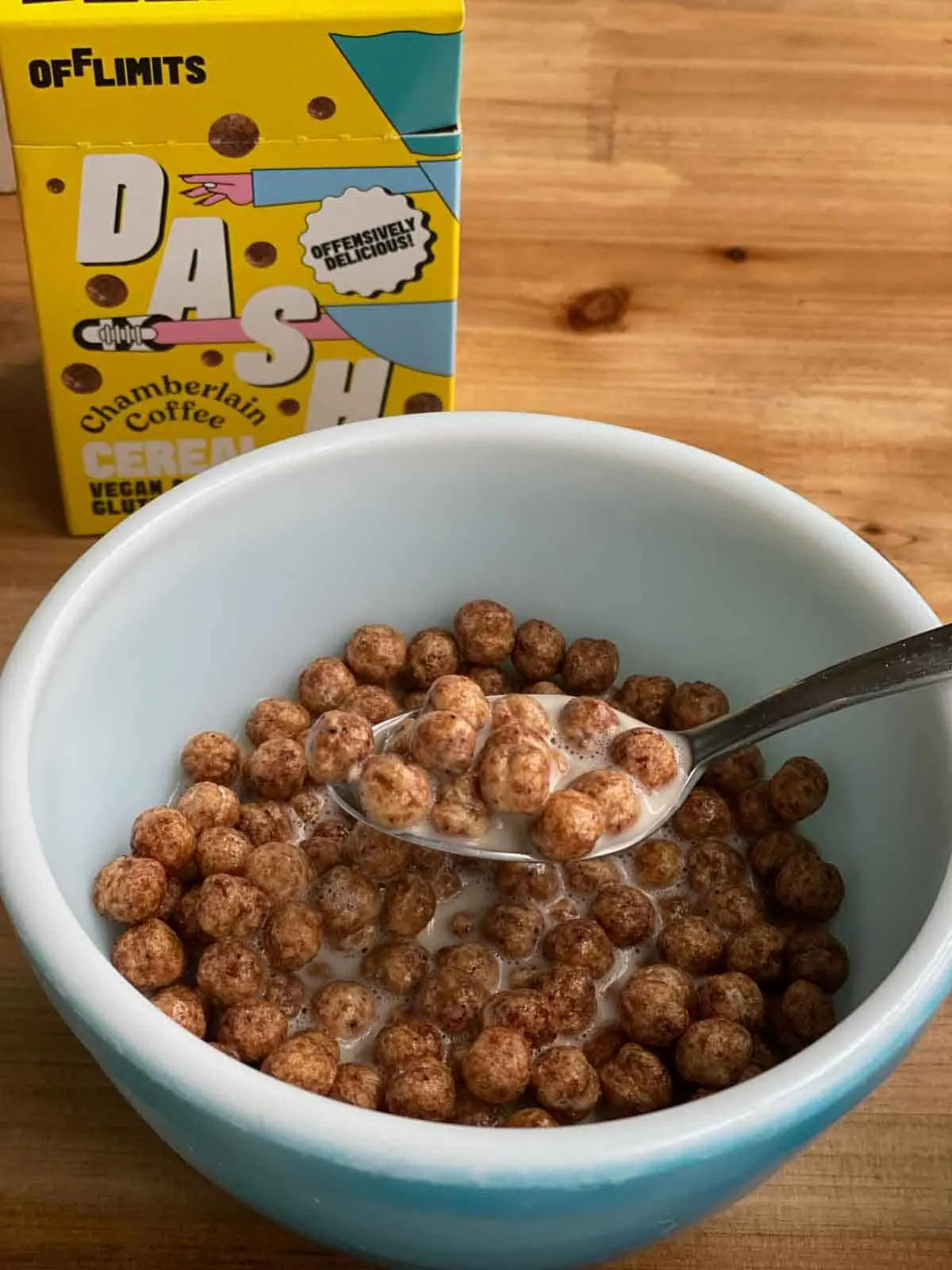 1 serving or mini-box of the coffee cereal has 15 mg of caffeine! For perspective, an average cup of coffee has about 95 mg of caffeine.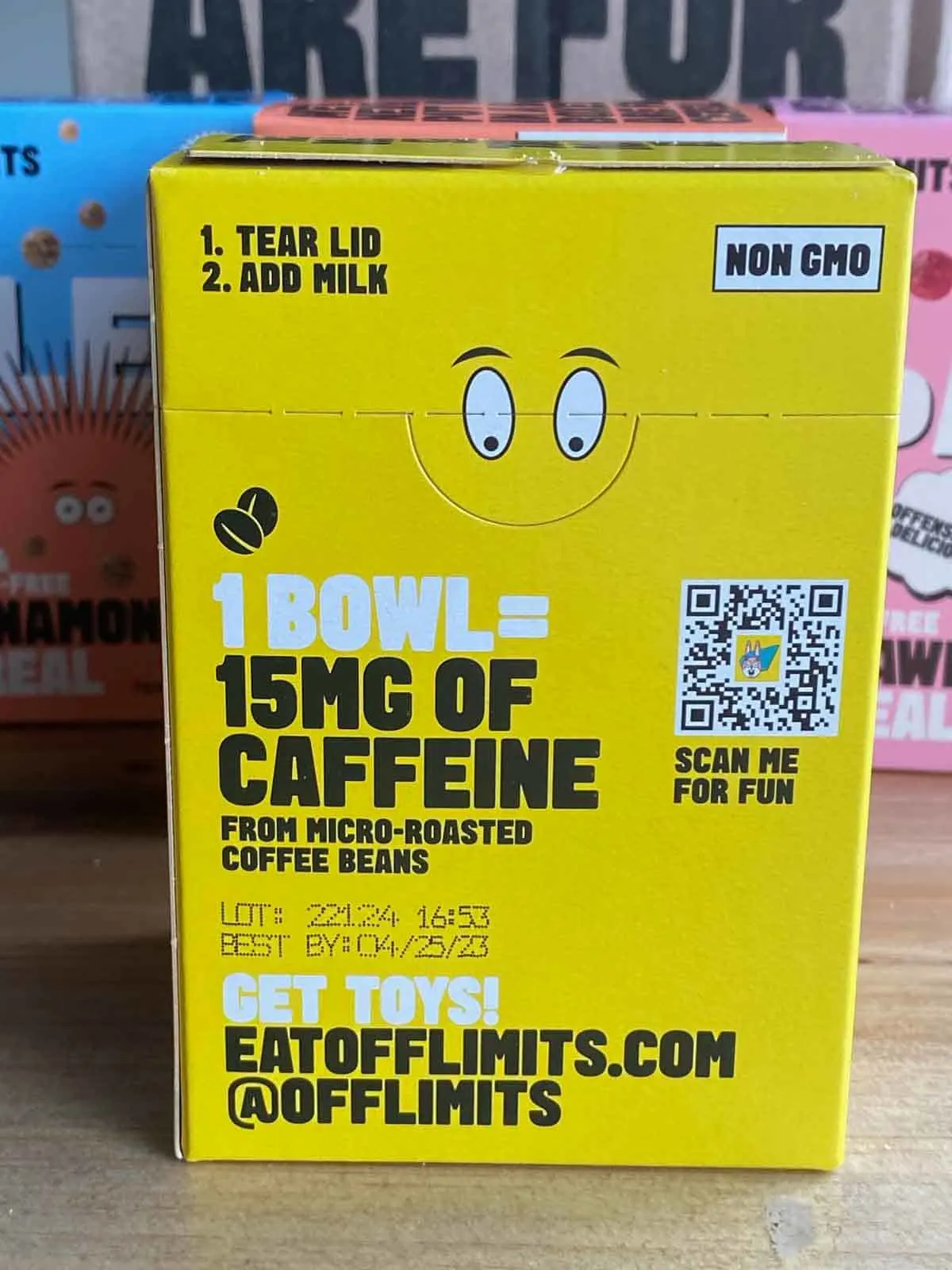 You can definitely get a feel for the company by the packaging, and their website. It's a whole vibe!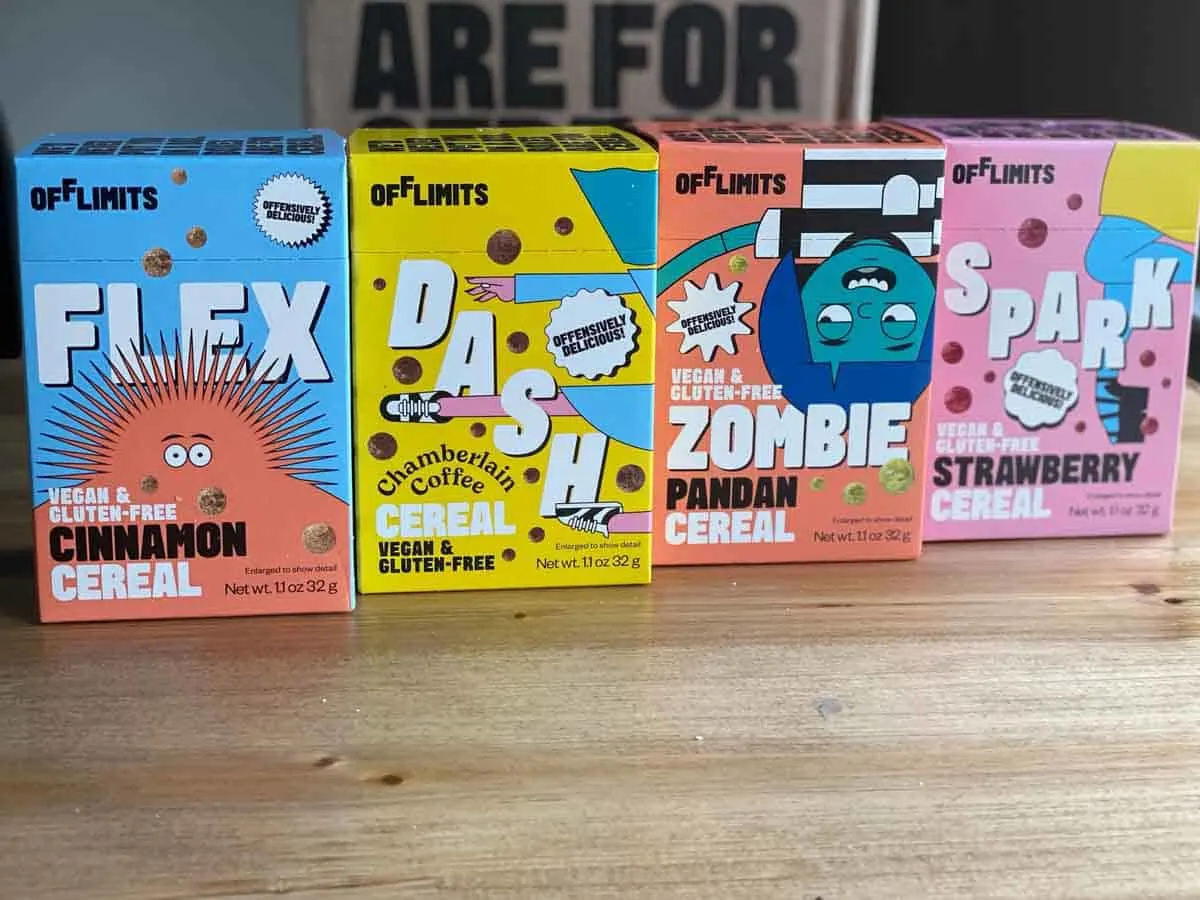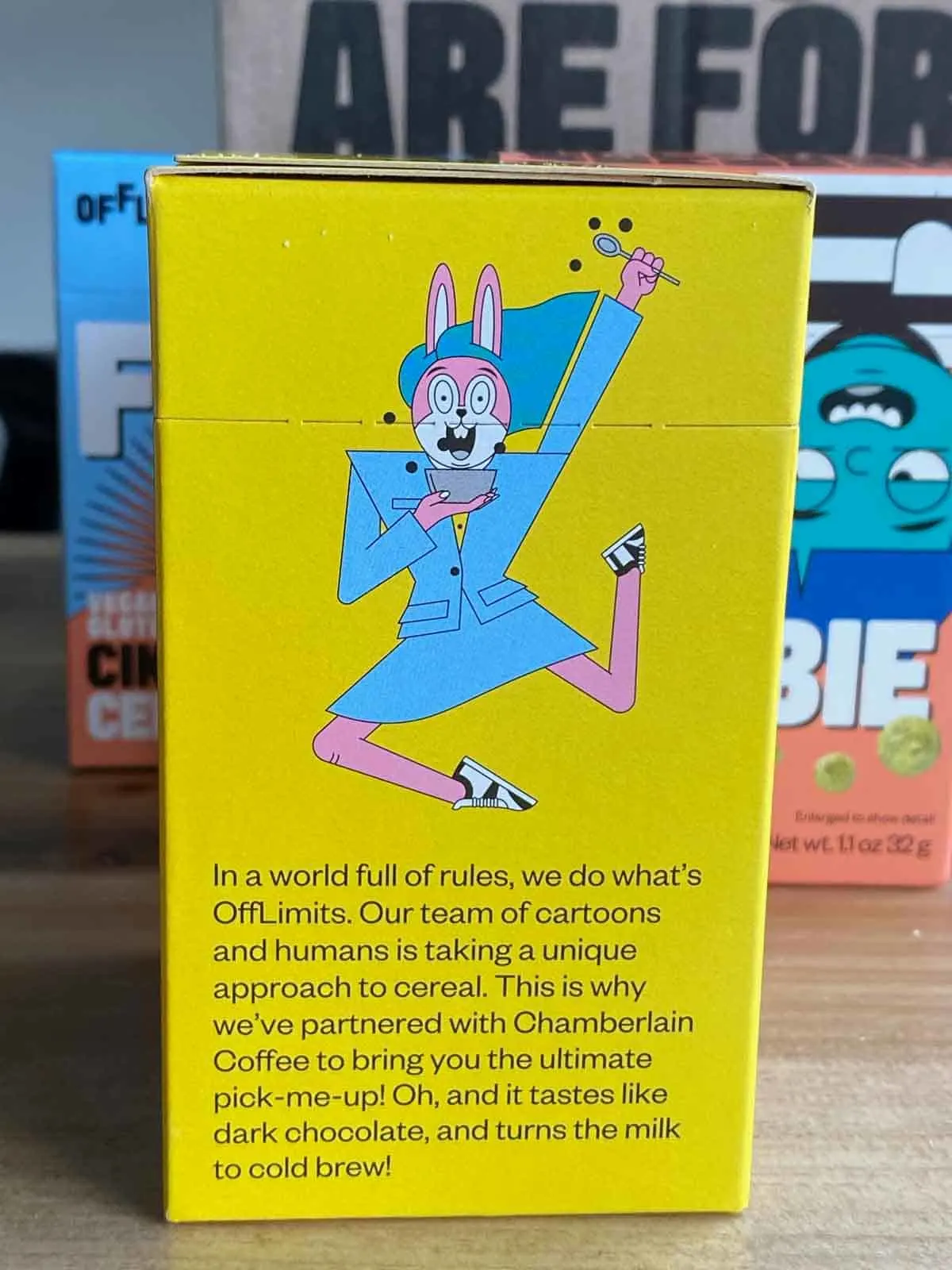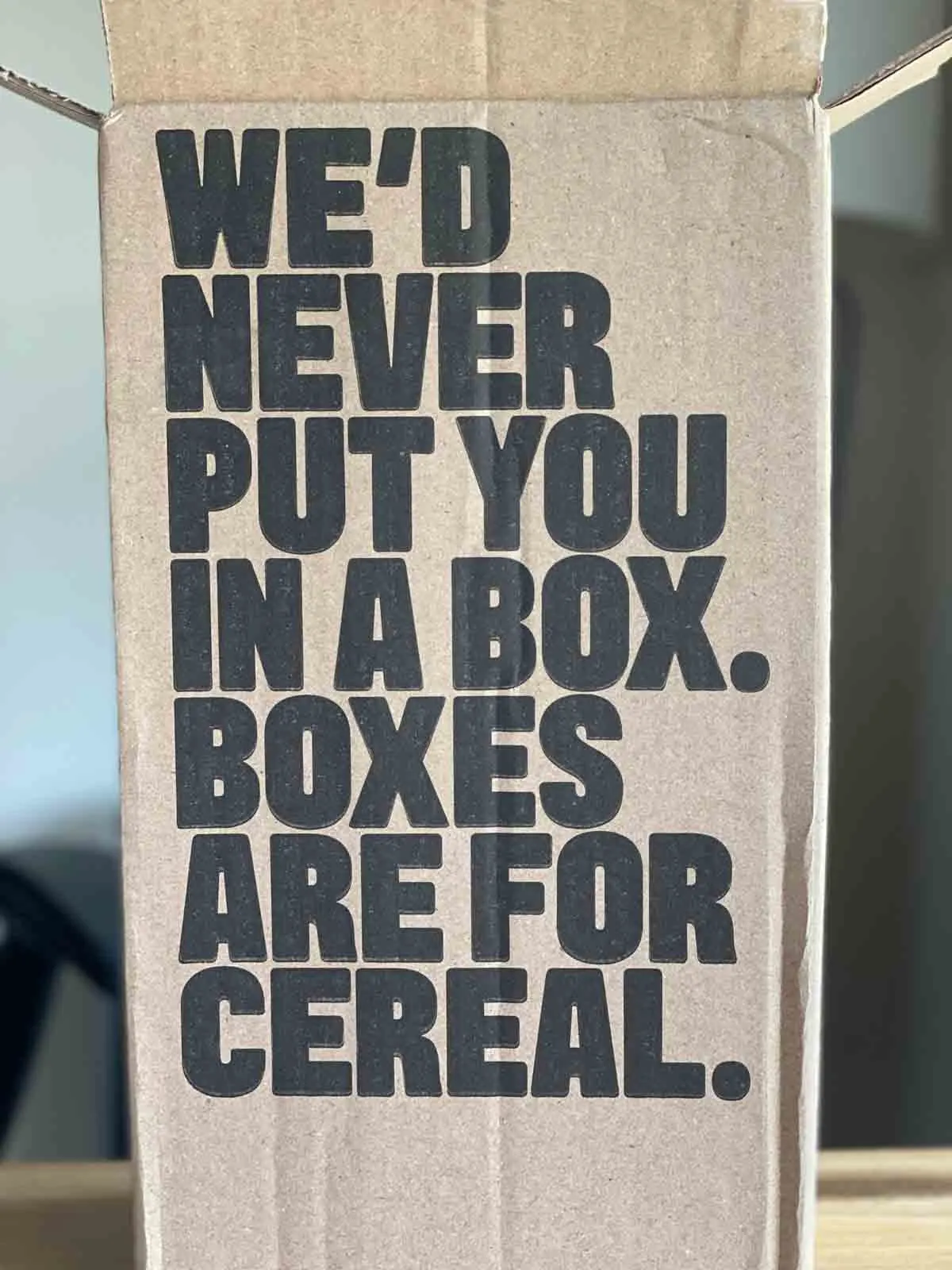 While there are some natural flavors used depending on the box, the ingredients are pretty impressive.
It reminds me of a bit of an (upgraded) Kix cereal because of the shape and crunch.
The DASH/coffee is honestly my favorite with the FLEX/cinnamon coming in at a close second. But they are all "drink-the-milk" good!
You can buy any flavor or a variety pack on their website at eatofflimits.com. I'll keep this stocked in my pantry and I am looking forward to seeing what they come up with next!