This post contains affiliate links, which means I may receive a small commission if you make a purchase after clicking on my links. All opinions are my own.
A review of the apertif wine mixers from Haus. Ready to buy and don't need to see the review? Head on over to their website and build your own sampler kit!
Table of contents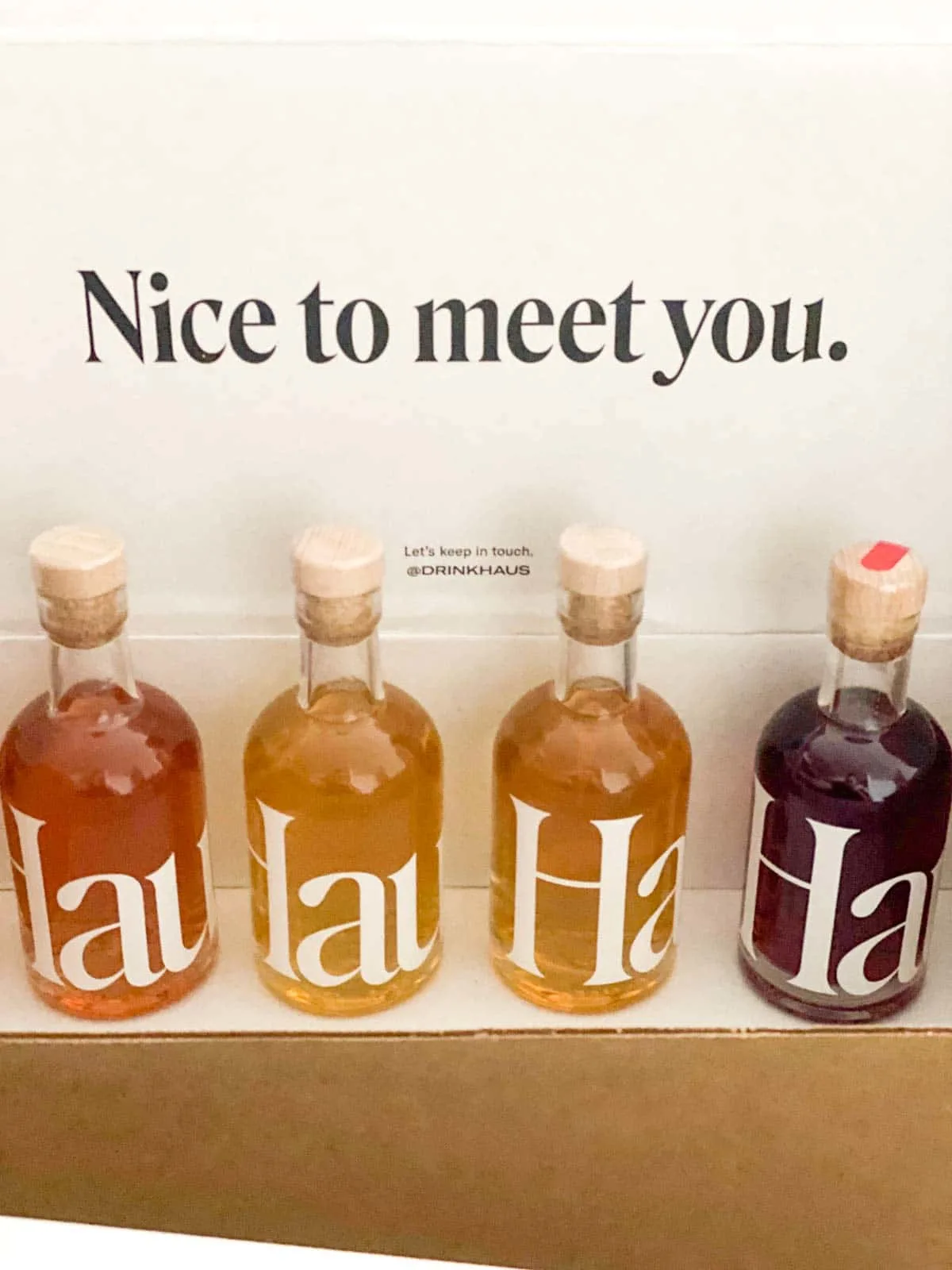 What is an Aperitif
Since Haus makes "aperitif wines" I thought I should start with what that means.
I might not be alone in thinking that aperitif was just a fancy word for a small cocktail, but the true definition actually goes a step beyond that.
An aperitif is meant as an "opener" to a dinner, kind of like a liquid appetizer, to stimulate the appetite. (Trivia: aperitif actually comes from the Latin root "aperire" which means "to open").
They are lower alcohol and are common in Europe but seem to becoming more so in the U.S., thanks to brands like Haus.
Either way, they do feel a little fancier – especially with the fun flavors they come up with!
Haus Brand
Haus makes a range of flavored aperitif wines, made from all natural ingredients – real fruits, herbs and botanicals, with nothing artificial.
Just like the natural wines I drink, Haus is big on transparency and fully lists the ingredients and nutritional information. Not that common for alcohol brands, when you think about it!
Flavors
Spiced Cherry – filled with earthy spices like anise and coriander seeds, fruity notes of dried cherry and orange peel with a base of chardonnay grapes. I was surprised to find that this has been my favorite flavor so far – it has grape brandy in it, and I'm not usually a brandy girl!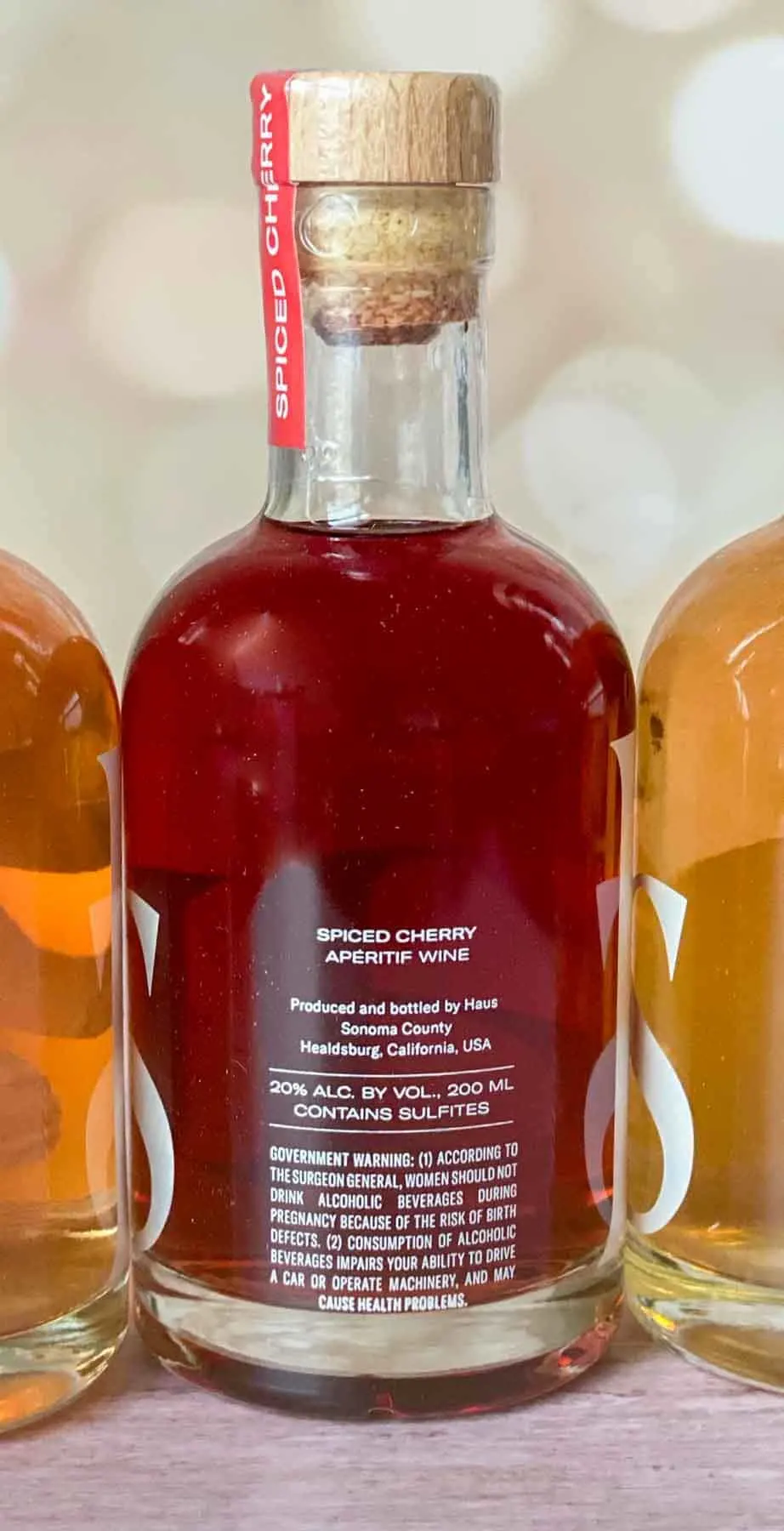 Rose Rosé – I have not tried this one yet, but it sounds delicious! Raspberries, rose and cherries, almost sounds like a juice.
Ginger Yuzu – zesty and earthy flavors mixed with rooibos tea. They describe this as spicy, bold and fragrant.
Citrus Flower – notes of lemon, elderberry and cinnamon. This one is personally not my favorite, though I'm not usually a fan of really floral drinks. However, this was their first released flavor AND a best seller, so I think I'm in the minority with that thought!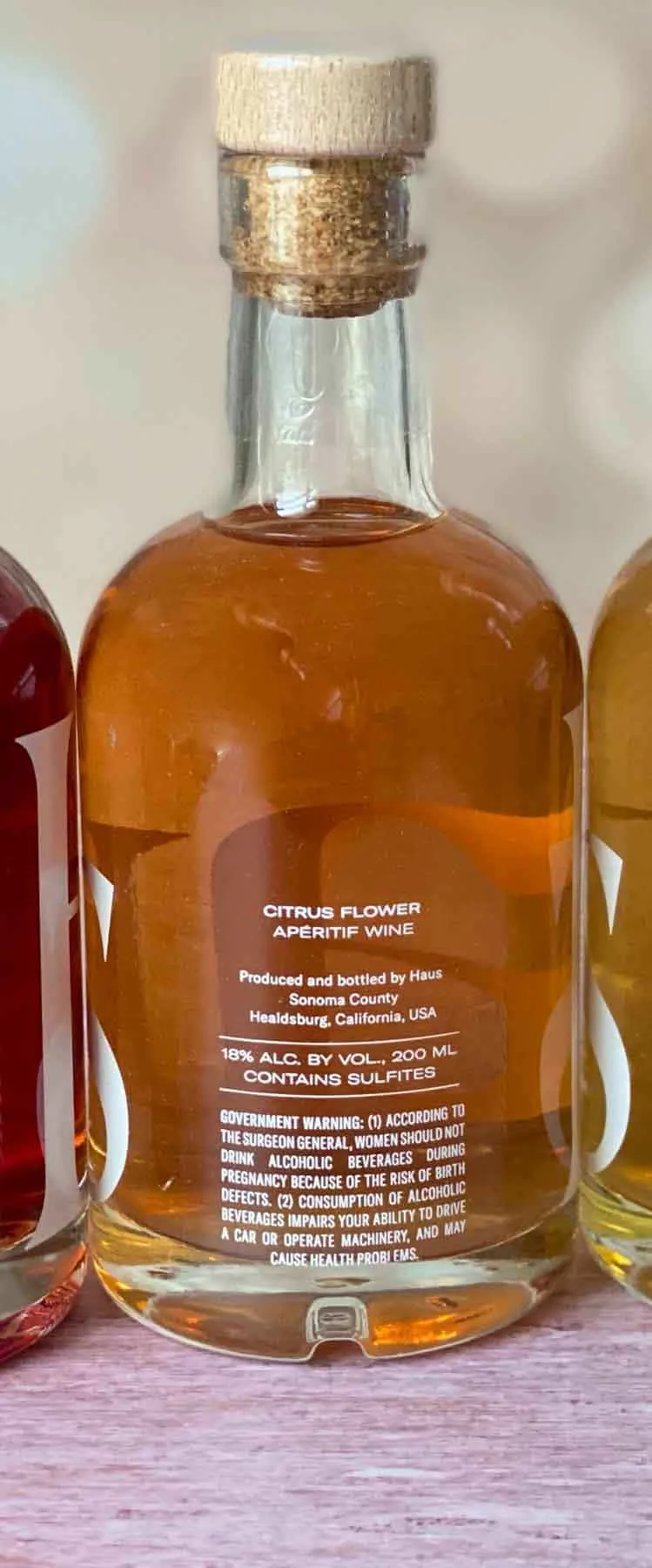 Bitter Clove – made with the whiskey lover in mind, with flavors of intense cinnamon, cardamom and clove.
Lemon Lavender – one of their top-rated flavors, and one of mine too! I guess lavender is one floral flavor I do enjoy – this is great on its own or with an easy mixer like tonic or sparkling water.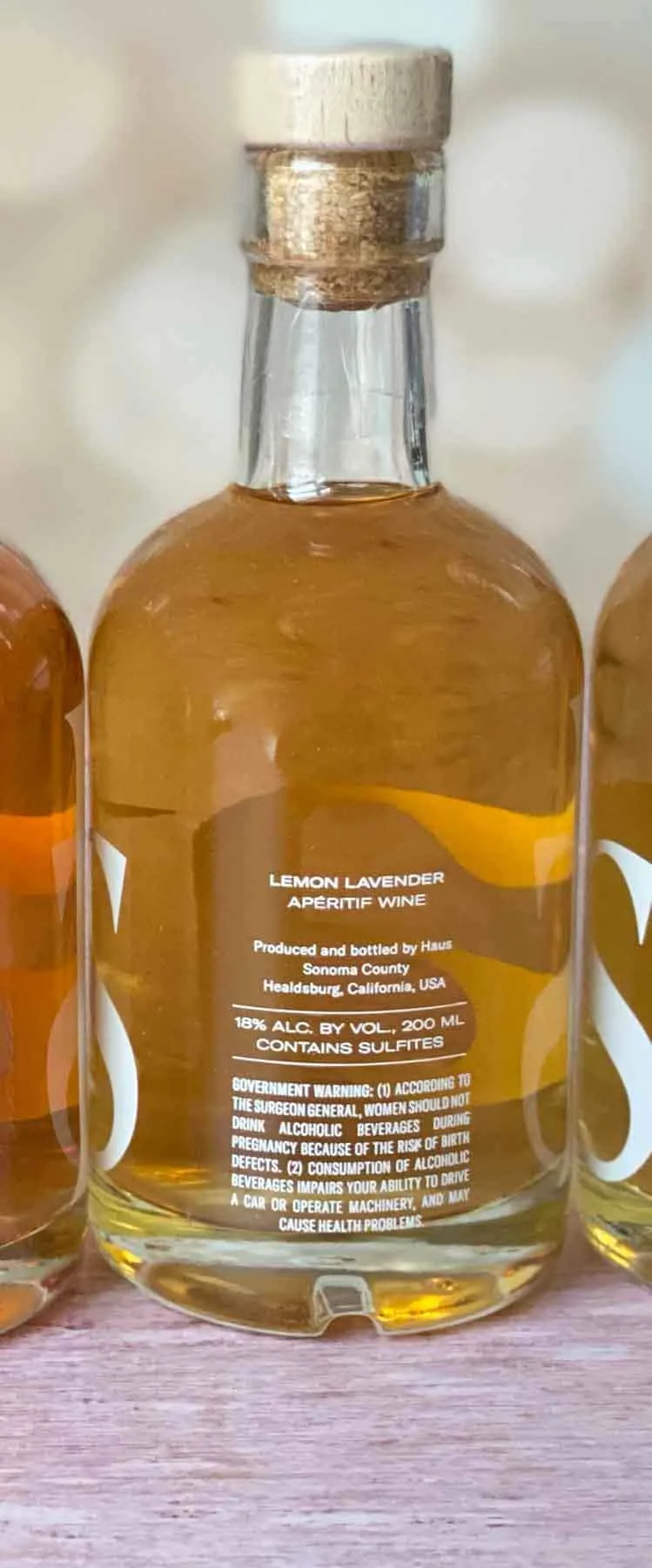 Grapefruit Jalapeno – their latest release and definitely comes with a kick to it. I like this one a lot (in small amounts) and would be great in a spicy margarita or similar drink situation.
How to Order
Currently, Haus only sells through their website.
If you are new to Haus, the best way to go is to build your own sampler box. This way, you can choose 4 flavors to try in smaller bottles (200ml), so you know which you like enough to order in full size!
They say each sampler bottle is enough for 2-3 drinks which I think assumes each drink includes 2-3 "shots".
Price
The sampler kit is $50 total for 4, (200 ml) bottles. Each regular 750ml sized bottle is $40 ($36 for members ordering 2+ bottles, or as low as $32 per bottle for members who order 6+ bottles at a time).
Signing up for a membership of 2 or more bottles each month will save you 10%+, and you'll also receive access to other exclusive perks. You can pause or cancel any time.
For people that don't like the membership model, I really love that they always have the one-time purchase option!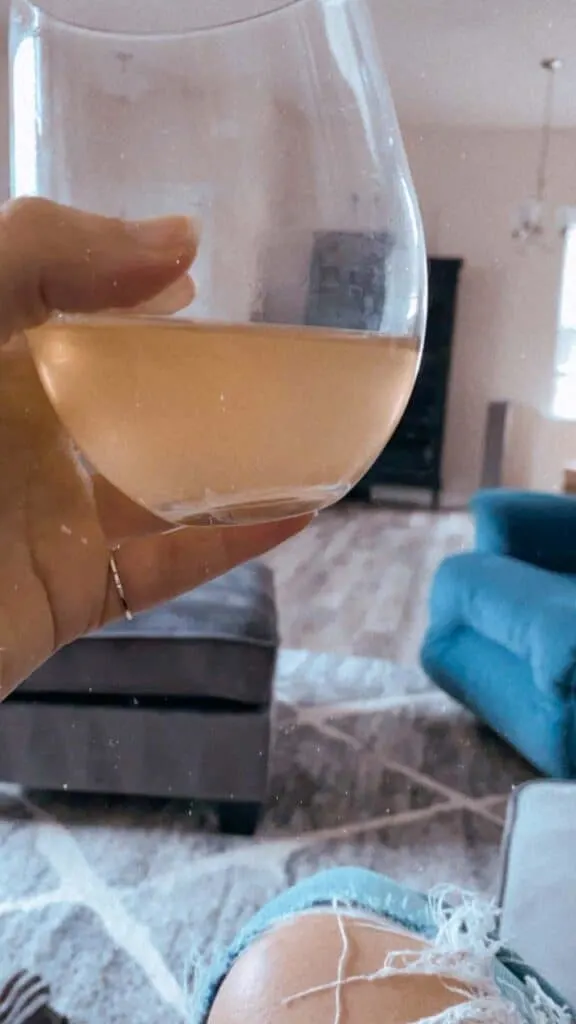 Review Summary
Haus has been a lovely new addition to my bar cart for times I want to impress dinner guests or just relax with a lighter cocktail. While you can drink these straight if you want, I prefer to mix them with ginger beer or tonic water.
You can definitely get more creative than that with the mixers. Since these are between 18-20% ABV, it can be a great option for a lower alcohol mixed drink or adding a twist to other liquor drinks.
I'd recommend starting with a sampler kit and choosing 4 flavors that best match your preferred sipping cocktails.
My personal favorites are lemon lavender (also a best seller) and the spiced cherry – and the grapefruit jalapeno is good when when I want something spicy! I can't wait to try the rest of the flavors.
Which Haus flavor will you try first? Let me know!